Serie TV
DGA Awards 2020, tutti i vincitori: Sam Mendes trionfa con il suo 1917
Il regista britannico Sam Mendes ha conquistato il Directors Guild of America Award 2020 per il suo epico 1917. Successi anche per Honey Boy di Alma Har'el e la miniserie HBO Chernobyl.
Universal Pictures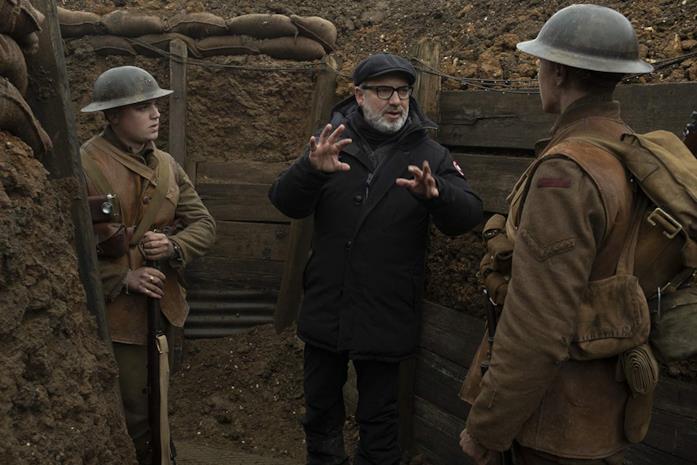 Lo scorso sabato 25 gennaio al Ritz-Carlton Hotel a Downtown, Los Angeles è andata in scena la 72esima edizione dei DGA Awards, il premio che ogni anno viene assegnato ai migliori registi dalla Directors Guild of America, il sindacato che li rappresenta. 
A conquistare il Directors Guild of America Award 2020 è stato Sam Mendes grazie al suo 1917, pellicola bellica ambientata durante la Prima Guerra Mondiale e attualmente in programmazione nelle sale italiane. Questo importante riconoscimento, che si aggiunge al Golden Globe, potrebbe aprire la strada al regista britannico verso la statuetta più ambita
Solitamente infatti, i cineasti premiati con il DGA Award sono i favoriti per gli Oscar. Il regista britannico era in lizza con Martin Scorsese per The Irishman, Quentin Tarantino per C'era una volta a... Hollywood, Taika Waititi per Jojo Rabbit e Bong Joon Ho per Parasite. Queste le parole di Mendes durante il suo discorso di ringraziamento:
Mi ritengo abbastanza fortunato ad aver vinto questo premio vent'anni fa e, se devo essere onesto con me stesso, ammetto che ultimamente non sapevo bene cosa stessi facendo. Adesso mi sembra di saperlo un po' di più.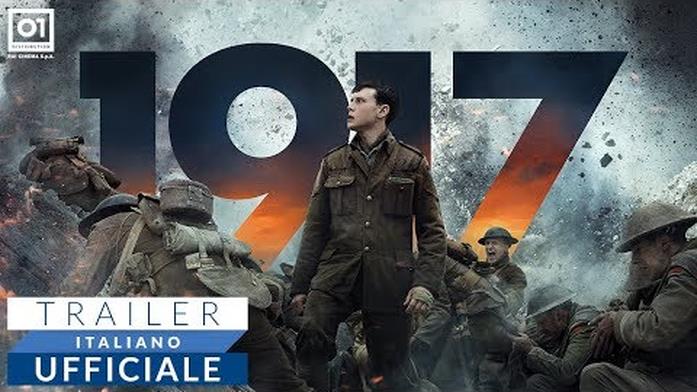 Il DGA Award 2020 per la migliore opera prima è stato invece assegnato ad Alma Har'el per Honey Boy, film scritto e interpretato da Shia Labeouf, che racconta proprio la storia vera dell'attore americano.
Nelle categorie televisive poi ha trionfato HBO portandosi a casa ben quattro riconoscimenti: quello per il primo episodio di Watchmen, per la quinta puntata della seconda stagione di Barry, per la miniserie Chernobyl e per il programma per bambini Song of Parkland. 
Ecco di seguito tutti i vincitori dei DGA Awards 2020, in grassetto, insieme all'elenco delle nomination.
I vincitori per le categorie cinema
Miglior film
Bong Joon-ho – Parasite 
Sam Mendes – 1917
Martin Scorsese – The Irishman
Quentin Tarantino – Once Upon a Time… in Hollywood
Taika Waititi – Jojo Rabbit
Miglior documentario
Steven Bognar e Julia Reichert – Made in USA – American Factory
Feras Fayyad – The Cave
Alex Holmes – Maiden
Ljubomir Stefanov e Tamara Kotevska – Honeyland
Nanfu Wang e Jialing Zhang – One Child Nation
Miglior opera prima
Mati Diop – Atlantique
Alma Har'el – Honey Boy
Melina Matsoukas – Queen & Slim
Tyler Nilson e Michael Schwartz – The Peanut Butter Falcon
Joe Talbot – The Last Black Man in San Francisco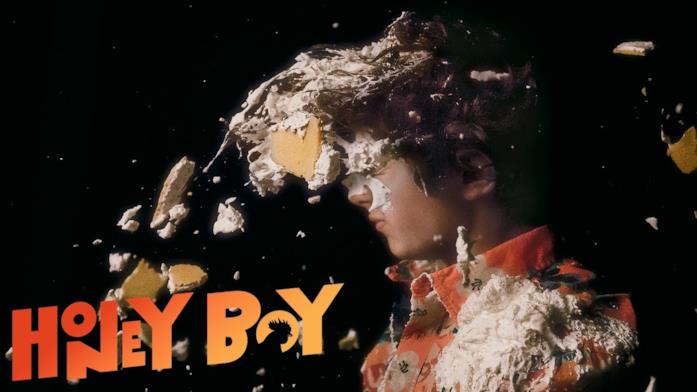 I vincitori per le categorie TV
Miglior serie drammatica
Nicole Kassell – Watchmen per la puntata It's Summer and We're Running Out of Ice
Mark Mylod – Succession per la puntata This Is Not for Tears
David Nutter – Game of Thrones per la puntata The Last of the Starks
Miguel Sapochnik – Game of Thrones per la puntata The Long Night
Stephen Williams – Watchmen per la puntata This Extraordinary Being
Miglior serie comedy
Dan Attias – The Marvelous Mrs. Maisel per la puntata It's the Sixties, Man!
Bill Hader – Barry per la puntata ronny/lily
David Mandel – Veep per la puntata Veep
Daniel Palladino – The Marvelous Mrs. Maisel per la puntata Marvelous Radio
Amy Sherman-Palladino – The Marvelous Mrs. Maisel per la puntata It's Comedy or Cabbage
Miglior miniserie o film TV
Ava DuVernay – When They See Us
Vince Gilligan – El Camino: A Breaking Bad Movie
Thomas Kail – Fosse/Verdon per la puntata Nowadays
Johan Renck – Chernobyl
Minkie Spiro – Fosse/Verdon per la puntata All I Care About Is Love
Jessica Yu – Fosse/Verdon per la puntata Glory
Miglior varietà, talk show, news e sport
Paul G. Casey – Real Time with Bill Maher per la puntata dell'11 ottobre 2019
Nora S. Gerard – CBS Sunday Morning per la puntata del 40° anniversario
Jim Hoskinson – The Late Show with Stephen Colbert per la puntata del 26 giugno 2019
Don Roy King – Saturday Night Live per la puntata del 21 dicembre 2019 presentata da Eddie Murphy
Paul Pennolino e Christopher Werner – Last Week Tonight with John Oliver per la puntata del 10 novembre 2019
Miglior varietà, talk show, news e sport - Speciali
James Burrows and Andy Fisher – Live in Front of a Studio Audience: Norman Lear's All in the Family and The Jeffersons
Spike Jonze – Aziz Ansari: Right Now
Stan Lathan – Dave Chappelle: Sticks & Stones
Linda Mendoza – Wanda Sykes: Not Normal
Glenn Weiss – The 91st Annual Academy Awards
Miglior reality show
Hisham Abed – Queer Eye per la puntata Black Girl Magic
Jason Cohen – Encore! per la puntata Annie
Jon Favreau – The Chef Show per la puntata L'isola Hog
Ashley S. Gorman – First Responders Live per la puntata del 25 giugno 2019
Patrick McManus – American Ninja Warrior per la puntata del 23 settembre 2019 Las Vegas National Finals Night 4
Miglior programma per bambini
Dean Israelite – Are You Afraid of the Dark? per la puntata Part One: Submitted for Your Approval
Jack Jameson – Sesame Street per la puntata speciale del 50° anniversario
Luke Matheny – Ghostwriter per l'episodio Ghost in Wonderland, Part 1
Amy Schatz – Song of Parkland
Barry Sonnenfeld – A Series of Unfortunate Events per l'episodio The Penultimate Peril: Part 1