Serie TV
Naya Rivera è morta: i tributi di Hollywood e del cast di Glee
Gage Skidmore/CC BY-SA 2.0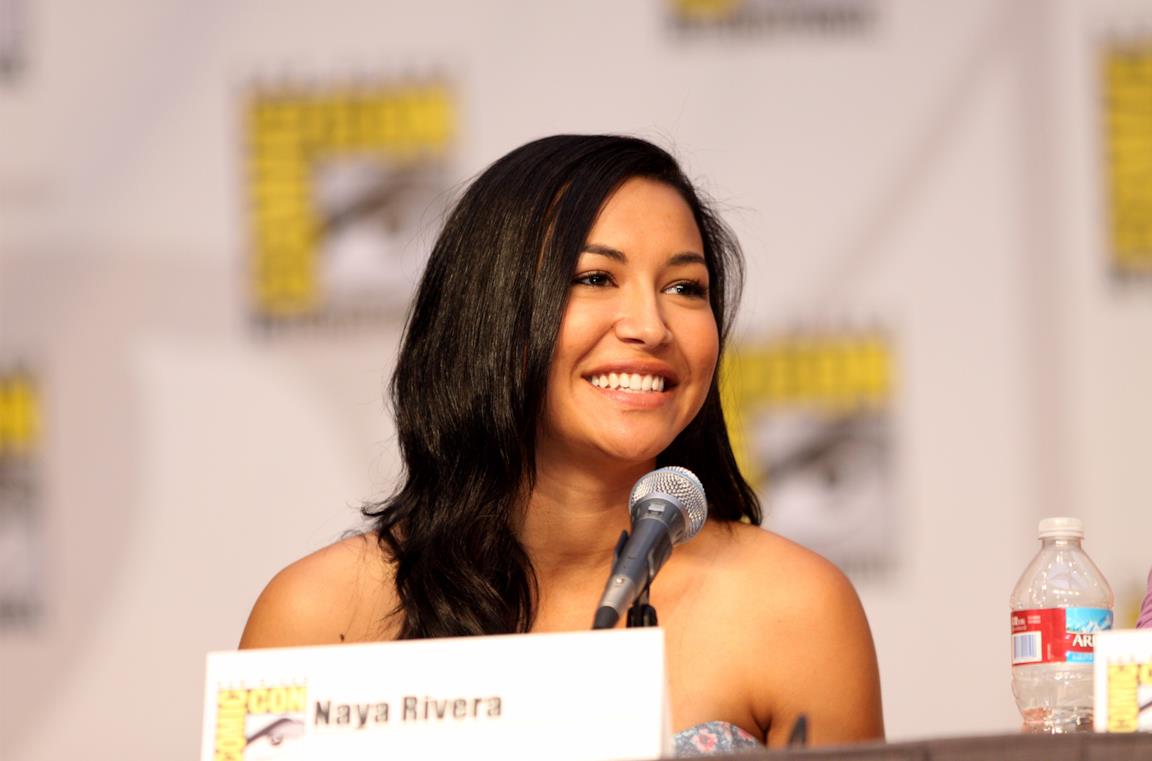 Le autorità locali hanno confermato la morte di Naya Rivera e ritrovato il suo corpo tra le acque del Lago Piru, dove risultava dispersa. Ecco i tributi del cast di Glee e di Hollywood.
Purtroppo, la notizia che tutti speravano di non ricevere è ufficialmente arrivata in queste ore. Le autorità locali hanno annunciato in conferenza stampa che l'attrice di Glee Naya Rivera, dallo scorso 8 luglio dispersa nelle acque del Lago Piru, è morta. La squadra impegnata da circa una settimana nelle ricerche della Rivera, che si trovava in barca con il figlio di 4 anni Josey al momento della tragedia, ha rinvenuto un corpo che è stato identificato dalla famiglia.
Stanno emergendo dettagli davvero sconvolgenti sulla tragica morte dell'attrice 33enne. Stando a quanto riporta Page Six e a quanto riferiscono tutti i principali media statunitensi, Naya avrebbe messo in salvo suo figlio poco prima di morire. Verosimilmente, la barca che l'attrice aveva noleggiato per trascorrere una giornata sul Lago Piru in compagnia del piccolo sarebbe andata alla deriva a causa delle correnti. La Rivera sarebbe stata in grado di far risalire a bordo il piccolo Josey, senza però riuscire a salvarsi.
Ecco cosa ha dichiarato lo sceriffo William Ayub in conferenza stampa dopo il ritrovamento del corpo:
Pensiamo che fosse metà pomeriggio quando mamma e figlio sono andati a nuotare, ma poi la barca si è allontanata per le correnti. Naya è stata abbastanza forte per salvare il bambino, ma non abbastanza per lei stessa. Il bimbo ha raccontato che la mamma lo ha aiutato a risalire in barca. Quando lui si è voltato, l'ha vista scomparire sott'acqua.
Naya Rivera era diventata famosa in tutto il mondo per aver interpretato la cheerleader queer Santana Lopez nella serie cult Glee, dal 2009 al 2015. L'intero cast si è stretto attorno a lei e alla sua famiglia, come dimostra una toccante foto che in queste ore sta circolando in Rete: tutti i protagonisti di Glee si sono recati sulle sponde del Lago dopo il ritrovamento del corpo della loro collega.
This photo of the cast of #Glee gathering together at Lake Piru today where #NayaRivera's body was found is incredibly powerful — especially when you consider today is the 7 year anniversary of Cory Monteith's death. I'm a mess. pic.twitter.com/RhY9hUb78E

— Dave Quinn (@NineDaves) July 13, 2020
Sui social, sono stati condivisi toccanti post di cordoglio. Amber Riley (Mercedes in Glee) ha postato uno scatto di Naya con il piccolo Josey, definendola la sua "compagna di duetti preferita".
Melissa Benoist (Marley Rose in Glee) ha dedicato a Naya Rivera un lungo tributo:
C'era un'innegabile bellezza che emanava dentro e fuori, e mi considero incredibilmente fortunata di esserle stata vicino.
Anche Jane Lynch (nella serie Sue Silvester) ha dato a Naya il suo ultimo saluto.
Rest sweet, Naya. What a force you were. Love and peace to your family.

— Jane Lynch (@janemarielynch) July 13, 2020
Lea Michele (Rachel) ha postato su Instagram Stories alcuni scatti che ritraggono Naya Rivera e Cory Monteith, di cui proprio ieri ricorreva il settimo anniversario di morte. Lea e Naya non erano amiche, anzi i rapporti tra loro erano da diverso tempo molto tesi, ma l'attrice - non senza polemiche - ha tenuto a renderle omaggio.
Chris Colfer (Kurt in Glee) ha scritto su Instagram:
Come si fa a far convergere tutto il tuo amore e il tuo rispetto per qualcuno in un post? Come si sintetizzano dieci anni di amicizia e risate solo con le parole? 
Alex Newell (Wade "Unique" Adams in Glee) su Twitter ha professato tutta la sua vicinanza alla famiglia di Naya e al piccolo Josey, che ha perso in maniera tragica la sua mamma.
Now more than ever we must lift her family and friends up especially Josey! My heart is sent to them... Josey you are truly loved by every single person who loves your mommy! I love you Naya!

— Alex Newell (@thealexnewell) July 13, 2020
Kristin Chenoweth (April), invece, scrive:
Grazie per tutto quello che hai donato al mondo.
Thank you for what you gave the world. I love you. pic.twitter.com/CFNmwgtSva

— Kristin Chenoweth (@KChenoweth) July 13, 2020
Becca Tobin (Kitty) su Instagram ha definito Naya "follemente talentuosa, bellissima da mozzare il fiato". L'attrice ha ricordato quando, dopo il suo ingresso nel cast, Naya fece di tutto per farla sentire a proprio agio con il resto del gruppo.
Il tributo di Kevin McHale (Artie) è uno dei più emozionanti. I due erano grandi amici:
Non posso immaginare il mondo senza di te. Sette anni fa eravamo insieme a Londra quando si venne a sapere di Cory. Eravamo lontani ma grati di averci a vicenda. Una settimana fa parlavamo di andare alle Hawaii insieme. Questo non ha senso, non lo avrà mai.
Darren Criss (Blaine in Glee) ricorda il grande senso dell'umorismo di Naya e il suo essere profondamente divertente: "Lei era coraggiosa, audace, lei era così divertente. Mi ha fatto ridere come nessun altro sul set".
She was bold. She was outrageous. She was a LOT of fun.

Naya made me laugh like no one else on that set. I always said it while we were working together and I've maintained it ever since. Her playful, wicked sense of humor never ceased to bring a smile to my face.

— Darren Criss (@DarrenCriss) July 14, 2020
Gli ha fatto eco Jenna Ushkowitz (Tina nella serie) scrivendo su Instagram:
Sono stata fortunata ad aver condiviso tante risate, Martini e segreti insieme a te. Prometto di mantenere vivi il tuo talento, la tua ironia, la tua luce.
Anche Demi Lovato, che in Glee ha interpretato la fidanzata di Santana Lopez, ha voluto rendere omaggio a Naya Rivera sui social:
Il personaggio che interpretavi è stato innovativo e importante per tantissime ragazze queer (come me a quel tempo) non ancora uscite allo scoperto e anche per quelle che già lo avevano fatto. La tua ambizione è stata di ispirazione per tutte le donne latine nel mondo.
Ricky Martin ha semplicemente condiviso una foto in bianco e nero che lo ritrae in compagnia dell'attrice.
Mandy Moore, su Twitter, definisce la notizia "da spezzare il cuore" e rivolge un pensiero affettuoso ai cari di Naya e specialmente al piccolo Josey.
This is absolutely heartbreaking. Sending love and holding space for her son and loved ones. https://t.co/7RkKnj4xU7

— Mandy Moore (@TheMandyMoore) July 13, 2020
Viola Davis ha voluto ricordare Naya nelle sue vesti più intime, quelle di mamma. "Questa perdita è troppo grande", ha scritto l'attrice.
La protagonista di Riverdale Lily Reinhart, invece, ha scritto su Twitter:
Sono cresciuta guardando Glee e Naya era così talentuosa. Il mio cuore è a pezzi per suo figlio.
It feels strange to cry and mourn the loss of someone you never knew. But I grew up watching Glee- and Naya Rivera was such a beautiful talent. My heart breaks for her son.
Hold on tight to your people right now, if you're lucky enough to be near them 💔

— Lili Reinhart (@lilireinhart) July 13, 2020
Non possiamo fare altro che unirci al loro cordoglio. RIP Naya.
Photo cover credits: "Naya Rivera" by Gage Skidmore is licensed under CC BY-SA 2.0