Film
Chadwick Boseman, addio alla star di Black Panther
L'attore statunitense aveva 43 anni, a causarne la morte un cancro al colon.
Marvel Studios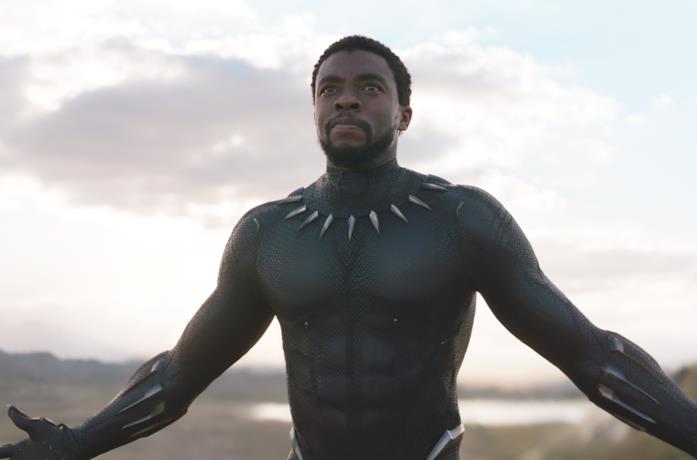 Come un fulmine a ciel sereno giunge la terribile notizia della morte di Chadwick Boseman, diffusa con una nota pubblicata sui profili social dell'attore dal suo ufficio stampa. La causa della morte è un cancro al colon, contro cui combatteva dal 2016. Boseman aveva 43 anni.
L'attore statunitense, dopo piccoli ruoli in serie TV come Law & Order, CSI: NY, Cold Case e Castle, ha conquistato pubblico e critica con il suo Black Panther apparso in Captain America: Civil War (2016), Avengers: Infinity War (2018), Avengers: Endgame (2019) e protagonista assoluto dell'omonimo film diretto da Ryan Coogler. Quello del 2018 dedicato al Re dell'immaginario regno del Wakanda è stato il primo cinecomic - in assoluto, non solo del franchise Marvel - ad ottenere una nomination agli Oscar per la categoria 'miglior film'.
Boseman, si legge nella nota, si è spento a casa sua, con la moglie e la famiglia al suo fianco:
Di seguito le reazioni di Bob Iger, Executive Producer di The Walt Disney Company, e di alcuni colleghi, nonché amici, che hanno condiviso con lui l'esperienza nel Marvel Cinematic Universe, come Chris Evans e Brie Larson.
Interpretare il Re T'Challa è stato l'onore più grande della sua carriera, riporta la nota, ma Black Panther - di cui è stato ufficialmente annunciato il sequel - e gli altri citati cinecomic del Marvel Cinematic Universe non sono le uniche pellicole di rilievo a cui ha preso parte Boseman. Si ricordano 42 - La vera storia di una leggenda americana, Get on Up - La storia di James Brown, City of Crime dei fratelli Russo e Da 5 Bloods - Come fratelli, con Spike Lee alla regia.