Videogames
PlayStation: tutte le offerte su giochi e abbonamenti per il Black Friday 2020
Sony annuncia i suoi sconti per il Black Friday 2020. Tra i videogiochi in offerta anche Marvel's Avengers, The Last of Us Parte II e Ghost of Tsushima.
Sony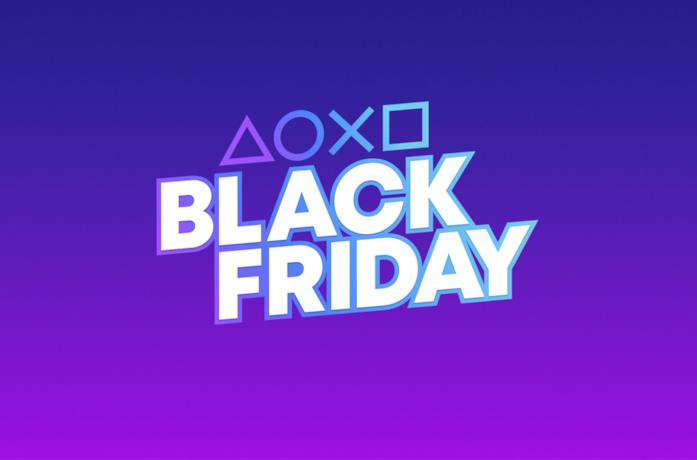 Siamo tutti pronti al giorno, o meglio alla settimana, dei grandi sconti. Come da tradizione, anche Sony ha deciso di partecipare alla valanga di offerte che caratterizzano il Black Friday, ricorrenza nata negli Stati Uniti d'America (è il venerdì successivo al Giorno del Ringraziamento, ndr) ma che negli ultimi anni ha trovato ampio spazio - con enorme successo - anche in Italia.
Non è superfluo sottolineare che tra i prodotti in offerta (hardware, videogiochi, servizi) non figura PlayStatation 5. La console di nuova generazione ha travolto il mercato mondiale proprio a novembre, e poi - al momento - è praticamente introvabile. Fatta questa necessaria premessa, una cocente delusione per molti, vi segnaliamo di seguito tutte le promozioni che il gigante della sfera videoludica ha pensato per il Black Friday 2020.
E non mancano le sorprese!

PlayStation Store: videogiochi in sconto
Ghost of Tsushima: 49,69 euro (prima 69,99 euro)
Ghost of Tsushima Deluxe Edition: 59,99 euro (prima 79,99 euro)
STAR WARS: Squadrons: 24,79 euro (prima 39,99 euro)
Marvel's Avengers: 34,99 euro (prima 69,99 euro)
Marvel's Avengers: Edizione Deluxe: 44,99 euro (prima 89,99 euro)
Marvel's Avengers: edizione digitale esclusiva: 39,99 euro (prima 79,99 euro)
FIFA 21 Beckham Edtion: 38,49 euro (prima 69,99 euro)
FIFA 21 Champions Edition: 39,59 euro (prima 89,99 euro)
FIFA 21 Ultimate Edition: 49,99 euro (prima 99,99 euro)
NBA 2K21: 34,99 euro (prima 69,99 euro)
Skater XL: 27,99 euro ( prima 39,99 euro)
Need for Speed Hot Pursuit: 29,99 euro (prima 39,99 euro)
Crash Bandicoot 4: It's About Time: 45,49 euro (prima 69,99 euro)
DOOM Eternal Edizione Standard: 23,09 euro (prima 69,99 euro)
DOOM Eternal Edizione Deluxe: 32,99 euro (prima 99,99 euro)
The Last of Us Parte II: 39,89 euro (prima 69,99 euro)
The Last of Us Parte II - Digital Deluxe Edition: 49,59 euro (prima 79,99 euro)
Marvel's Spider-Man: Edizione GOTY: 29,99 euro (prima 49,99 euro)
Tony Hawk's Pro Skater 1+2: 33,74 euro (prima 44,99 euro)
Tony Hawk's Pro Skater 1+2 - Digital Deluxe Edition: 38,49 euro (prima 54,99 euro)
Watch Dogs: Legion: 45,49 euro (prima 59,99 euro)
Watch Dogs: Legion - Gold Edition: 74,99 euro (prima 99,99 euro)
UFC 4: 44,79 euro (prima 69,99 euro)
Madden NFL 21: 38,49 euro (prima 69,99 euro)
Madden NFL 21: MVP Edition: 49,99 euro (prima 99,99 euro)
Madden NFL 21: Deluxe Edition: 39,59 euro (prima 89,99 euro)
WRC 9 FIA World Rally Championship: 29,99 euro (prima 59,99 euro)
ARK: Survival Evolved: 10,99 euro (prima 54,99 euro)
ARK: Survival Evolved Season Pass: 15,74 euro (prima 44,99 euro)
ARK: Genesis Season Pass: 27,99 euro (prima 34,99 euro)
ARK: Survival Evolved Explorer's Edition: 19,99 euro (prima 79,99 euro)
GTA V Premium Online Edition: 14,69 euro (prima 34,99 euro)
Final Fantasy VII Remake: 46,19 euro (prima 69,99 euro)
Final Fantasy VII Remake Digital Deluxe Edition: 59,39 euro (prima 89,99 euro)
eFootball PES 2021 SEASON UPDATE STANDARD EDITION: 20,99 euro (prima 29,99 euro)
F1 2020 - Deluxe Schumacher Edition: 39,99 euro (prima 79,99 euro)
F1 2020: 34,99 euro (prima 69,99 euro)
Resident Evil 3: 19,79 euro (prima 59,99 euro)
Fall Guys: Ultimate Knockout: 15,99 euro (prima 19,99 euro)
Mafia: Definitive Edition: 29,99 euro (prima 39,99 euro)
Assetto Corsa Competizione: 19,99 euro (prima 39,99 euro)
The Elder Scrolls Online: Greymoor: 23,09 euro (prima 69,99 euro)
The Elder Scrolls Online: Greymoor Collector's Edition: 29,69 euro (prima 89,99 euro)
Rainbow Six Siege Ultimate Edition: 33,99 euro (prima 84,99 euro)
Rainbow Six Siege Deluxe Edition: 8,99 euro (prima 29,99 euro)
NHL 21 Great Eight Edition: 50,39 euro (prima 89,99 euro)
NHL 21 Deluxe Edition: 39,99 euro (prima 79,99 euro)
Dragon Ball Z: Kakarot: 34,99 euro (prima 69,99 euro)
Dragon Ball Z: Kakarot Ultimate Edition: 49,99 euro (prima 99,99 euro)
The Outer Worlds: 19,79 euro (prima 59,99 euro)
Star Wars - Jedi: Fallen Order: 30,09 euro (prima 69,99 euro)
Fallout 76: 13,19 euro (prima 39,99 euro)
Mortal Kombat 11: Aftermath (Espansione): 19,99 euro (prima 39,99 euro)
Mafia: Trilogy: 47,99 euro (prima 59,99 euro)
Need for Speed: Heat: 20,29 euro (prima 69,99 euro)
Black Desert: Travel Edition: 11,99 euro (prima 29,99 euro)
Black Desert: Explorer Edition: 19,99 euro (prima 49,99 euro)
Black Desert: Conqueror Edition: 39,99 euro (prima 99,99 euro)
Borderlands 3: 19,59 euro (prima 69,99 euro)
PGA Tour 2K21: 39,59 euro (prima 59,99 euro)
God of War: 9,99 euro (prima 19,99 euro)
No Man's Sky: 24,99 euro (prima 49,99 euro)
SnowRunner: 29,99 euro (prima 49,99 euro)
SnowRunner Premium Edition: 46,89 euro (prima 69,99 euro)
Crash Team Racing Nitro-Fueled - Nitros Oxide Edition: 20,99 euro (prima 59,99 euro)
Crash Team Racing Nitro-Fueled: 13,99 euro (prima 39,99 euro)
Cuphead: 14,99 euro (prima 19,99 euro)
Battlefield V Edizione Definitiva: 23,99 euro (prima 59,99 euro)
Destiny 2: Ombre dal Profondo: 12,49 euro (prima 24,99 euro)
Destiny 2: I Rinnegati: 12,49 euro (prima 24,99 euro)
Ghostrunner: 22,49 euro (prima 29,99 euro)
Assassin's Creed ODISSEY - DELUXE EDITION: 20,39 euro (prima 84,99 euro)
Assassin's Creed ODISSEY - ULTIMATE EDITION: 32,19 euro (prima 114,99 euro)
Resident Evil 2: 15,99 euro (prima 39,99 euro)
Saints Row: The Third Remastered: 19,99 euro (prima 39,99 euro)
WRC 9 Deluxe Edition: 34,99 euro (prima 69,99 euro)
Control Ultimate Edition: 19,99 euro (prima 39,99 euro)
Kingdoms of Amalur: Re-Reckoning: 25,99 euro (prima 39,99 euro)
Kingdoms of Amalur: Re-Reckoning - Fate Edition: 35,74 euro (prima 54,99 euro)
The Crew 2 Standard Edition: 14,99 euro (prima 49,99 euro)
Jump Force - Ultimate Edition: 29,99 euro (prima 109,99 euro)
Jump Force: 19,99 euro (prima 69,99 euro)
Hitman 2: 15,39 euro (prima 69,99 euro)
Hitman 2 - Gold Edition: 19,99 euro (prima 99,99 euro)
The Witcher 3: Wild Hunt - GOTY Edition: 14,99 euro (prima 49,99 euro)
Nioh 2: 39,89 euro (prima 69,99 euro)
Mortal Shell: 23,99 euro (prima 29,99 euro)
STAR WARS Battlefront II: Celebration Edition Upgrade: 4,99 euro (prima 24,99 euro)
STAR WARS Battlefront II: Celebration Edition: 15,99 euro (prima 39,99 euro)
STAR WARS Battlefront II: 12,49 euro (prima 24,99 euro)
WWE 2K Battlegrounds: 23,99 euro (prima 39,99 euro)
Wasteland 3: 41,99 euro (prima 59,99 euro)
Standard Deep: 12,99 euro (prima 19,99 euro)
Minecraft Dungeons Edizione Eroe: 20,99 euro (prima 29,99 euro)
SMITE Digital Deluxe Edition: 32,49 euro (prima 49,99 euro)
RIDE 4 - Special Edition: 69,99 euro (prima 99,99 euro)
RIDE 4: 48,99 euro (prima 69,99 euro)
Dying Light: 10,79 euro (prima 39,99 euro)
The Elder Scrolls V: Skyrim Special Edition: 23,99 euro (prima 59,99 euro)
The Elder Scrolls V: Skyrim VR: 23,09 euro (prima 69,99 euro)
The Division 2 - Warlords of New York Ultimate Edition: 23,99 euro (prima 79,99 euro)
The Division 2 - Warlords of New York Edition: 17,99 euro (prima 59,99 euro)
The Division 2 - Espansione - Warlords of New York: 8,99 euro (prima 29,99 euro)
Spyro Reignited Trilogy: 13,99 euro (prima 39,99 euro)
PLAYERUNKNOWN'S BATTLEGROUNDS: 9,89 euro (prima 29,99 euro)
Metro Exodus: 13,19 euro (prima 39,99 euro)
Crysis Remastered: 19,49 euro (prima 29,99 euro)
Overwatch Legendary Edition: 19,79 euro (prima 59,99 euro)
Wreckfest: Drive Hard. Die Last.: 19,79 euro (prima 29,99 euro)
Persona 5 Royal Persona Bundle: 5,99 euro (prima 9,99 euro)
Persona 5 Royal Ultimate Edition: 49,99 euro (prima 99,99 euro)
Persona 5 Royal: 29,99 euro (prima 59,99 euro)
World War Z - GOTY Edition: 19,99 euro (prima 49,99 euro)
World War Z: 8,99 euro (prima 29,99 euro)
Uncharted 4: Fine di un ladro: 9,99 euro (prima 19,99 euro)
Train Sim World 2: 23,99 euro (prima 29,99 euro)
Resident Evil 7 Biohazard: 9,99 euro (prima 19,99 euro)
Diablo III: Eternal Collection: 20,99 euro (prima 69,99 euro)
Dragon Ball Fighterz - FighterZ Edition: 14,99 euro (prima 99,99 euro)
Kingom Hearts III: 20,99 euro (prima 69,99 euro)
Devil May Cry 5: 19,99 euro (prima 24,99 euro)
Skyrim Special Edition + Fallout 4 GOTY Bundle: 31,99 euro (prima 79,99 euro)
SpongeBob SquarePants: Battle for Bikini Bottom - Rehydrated: 20,99 euro (prima 29,99 euro)
Final Fantasy XIV Online - Complete Edition: 27,49 euro (prima 54,99 euro)
Final Fantasy XIV Online - Complete Collector's Edition: 44,99 euro (prima 89,99 euro)
Final Fantasy XIV: Shadowbringers: 22,49 euro (prima 44,99 euro)
Final Fantasy XIV: Shadowbringers - Collector's Edition: 29,99 euro (prima 59,99 euro)
Fallout 4 GOTY Edition: 23,09 euro (prima 69,99 euro)
Batman: Return to Arkham: 14,99 euro (prima 49,99 euro)
Ni no Kuni II: Revenant Kingdom - The Prince's Edition: 19,79 euro (prima 89,99 euro)
Dark Souls: Remastered: 11,99 euro (prima 39,99 euro)
Dragon Ball Xenoverse 1 e 2 Bundle: 17,99 euro (prima 89,99 euro)
Bayonetta & Vanquish 10th Anniversary Bundle: 19,99 euro (prima 39,99 euro)
Wolfenstein: Cyberpilot: 5,99 euro (prima 19,99 euro)
Sakura Wars: 29,99 euro (prima 59,99 euro)
Warface: Breakout - Edizione Definitiva: 17,99 euro (prima 44,99 euro)
Project Cars 3 Deluxe Edition: 69,99 euro (prima 99 euro)
Project Cars 3: 44,99 euro (prima 69,99 euro)
Cities: Skylines - Premium Edition 2: 17,49 euro (prima 69,99 euro)
Cities: Skylines - Mayor's Edition: 24,99 euro (prima 99,99 euro)
Tennis World Tour 2 Ace Edition: 34,99 euro (69,99 euro)
Tennis World Tour 2: 24,99 euro (49,99 euro)
TWD: Saints & Sinners - Standard Edition: 27,99 euro (prima 39,99 euro)
Nioh 2 Digital Deluxe Edition: 60,29 euro (prima 89,99 euro)
MLB The Show 20 MVP Edition: 25,89 euro (prima 69,99 euro)
MLB The Show 20: 9,99 euro (prima 49,99 euro)
MLB The Show 20 Digital Deluxe Edition: 36,99 euro (99,99 euro)
Maneater: 25,99 euro (prima 39,99 euro)
A.O.T. 2 Deluxe Edition: 54,99 euro (109,99 euro)
A.O.T. 2: Final Battle: 48,99 euro (prima 69,99 euro)
A.O.T. 2: 34,99 euro (prima 69,99 euro)
Monster Hunter World: Iceborne Digital Deluxe: 26,79 euro (prima 39,99 euro)
Yu-Gi-Oh! Legacy of the Duelist: Link Evolution: 15,99 euro (prima 39,99 euro)
Amnesia: Rebirth: 21,36 euro (prima 28,49 euro)
Dreams: 19,99 euro (prima 39,99 euro)
Marel's Iron Man: 29,99 euro (prima 39,99 euro)
Kingdom Come: Deliverance: 11,99 euro (prima 29,99 euro)
Kingdom Come: Deliverance Royal Edition: 15,99 euro (prima 39,99 euro)
Wolfenstein: Alt History Collection: 44,99 euro (prima 89,99 euro)
Streets of Rage 4: 17,49 euro (prima 24,99 euro)
Ace Combat 7: Skies Unknown: 19,99 euro (69,99 euro)
Wolfenstein: Youngblood Deluxe Edition: 11,99 euro (prima 39,99 euro)
Street Fighter V: Champion Edition: 19,49 euro (prima 29,99 euro)
Stellaris: Console Edition - Standard Edition: 9,99 euro (prima 39,99 euro)
Stellaris: Console Edition - Deluxe Edition: 14,99 euro (prima 59,99 euro)
Plants vs. Zombies: La Battaglia di Neighborville: 9,99 euro (prima 39,99 euro)
GORN: 14,99 euro (prima 19,99 euro)
13 Sentinels: Aegis Rim: 40,19 euro (prima 59,99 euro)
Hunt: Showdown - The Bayou Edition: 49,99 euro (prima 99,99 euro)
Hunt: Showdown: 19,99 euro (prima 39,99 euro)
Yakuza Kiwami 2: 12,99 euro (prima 19,99 euro)
Yakuza 6: 12,99 euro (prima 19,99 euro)
Paladins Digital Deluxe Edition 2019+2020: 29,99 euro (prima 59,99 euro)
A Plague Tale: Innocence: 14,99 euro (prima 49,99 euro)
LEGO BATMAN 3: GOTHAM E OLTRE: 9,99 euro (prima 19,99 euro)
Sowrd Art Online: Alicization Lycoris: 44,99 euro (69,99 euro)
LEGO Marvel Super Heroes 2: 14,99 euro (prima 59,99 euro)
Destroy All Humans!: 27,99 euro (prima 39,99 euro)
Darksiders Genesis: 15,99 euro (prima 39,99 euro)
Risk of Rain 2: 14,99 euro (prima 24,99 euro)
BOXVR: 11,99 euro (prima 29,99 euro)
Arizon Sunshine: 14,79 euro (prima 39,99 euro)
Kingdom Hearts HD 1.5 + 2.5 ReMix: 19,99 euro (prima 49,99 euro)
GreedFall: 14,99 euro (prima 49,99 euro)
La Terrza di Mezzo: L'Ombra di Mordor Legion Edition: 9,99 euro (prima 49,99 euro)
Judgment: 23,99 euro (59,99 euro)
Hitman HD Enhanced Collection: 17,99 euro (prima 59,99 euro)
Yakuza Kiwami: 5,99 euro (prima 19,99 euro)
TT Isle of Man: Ride on the Edge 2: 20,99 euro (prima 59,99 euro)
Dead of Alive 6 - Digital Deluxe Edition: 25,49 euro (prima 84,99 euro)
Dead of Alive 6: 20,99 euro (prima 69,99 euro)
Ghostbusters: The Video Game Remastered: 7,49 euro (prima 29,99 euro)
Remothered: Broken Porcelain: 19,49 euro (prima 29,99 euro)
Budge Cuts: 17,49 euro (prima 24,99 euro)
HITMAN - GOTY Edition: 11,99 euro (prima 59,99 euro)
Granblue Fantasy: Versus - Digital Deluxe Edition: 69,99 euro (prima 99,99 euro)
Devil May Cry HD Collection & 4SE Bundle: 22,49 euro (prima 44,99 euro)
Tales of Berseria: 9,99 euro (prima 19,99 euro)
Mobile Suit Gundam Extreme vs. Maxiboost On: 44,99 euro (prima 59,99 euro)
The LEGO Movie 2 Videogame: 17,99 euro (prima 39,99 euro)
Necromunda: Underhive Wars: 27,99 euro (prima 39,99 euro)
Code Vein Deluxe Edition: 34,99 euro (prima 89,99 euro)
Bloodstained: Ritual of the Night: 15,99 euro (prima 39,99 euro)
Catherine: Full Body: 17,99 euro (prima 39,99 euro)
Monster Truck Championship Rebel Hunter Edition: 37,49 euro (prima 49,99 euro)
Monster Truck Championship: 29,99 euro (prima 39,99 euro)
One Piece: Pirate Warriors 4 Deluxe Edition: 52,24 euro (prima 94,99 euro)
LEGO Star Wars: Il risveglio della Forza - Deluxe: 17,49 euro (prima 69,99 euro)
Marvel vs. Capcom: Infinite - Standard Edition: 9,99 euro (prima 39,99 euro)
God Eater 3: 19,59 euro (prima 69,99 euro)
The Catch: Carp & Coarse - Deluxe Edition: 17,99 euro (prima 29,99 euro)
Othercide: 26,79 euro (prima 39,99 euro)
Disintegration: 14,99 euro (prima 29,99 euro)
Paper Beast: 14,99 euro (prima 29,99 euro)
Nioh - Complete Edition: 19,99 euro (prima 39,99 euro)
Atelier Ryza: Digital Deluxe Edition: 52,49 euro (prima 74,99 euro)
LEGO Marvel's Avengers: Edizione Deluxe: 17,49 euro (69,99 euro)
Trails of Cold Steel III Digital Deluxe Edition: 59,99 euro (prima 79,99 euro)
Samurai Warriors 4 Empires: 19,99 euro (prima 49,99 euro)
Kingdom Hearts HD 2.8 Final Chapter Prologue: 19,79 euro (prima 59,99 euro)
MX Nitro: Unleashed: 2,49 euro (prima 9,99 euro)
Mega Man Zero/ZX Legacy Collection: 19,49 euro (prima 29,99 euro)
A Fisherman's Tale: 7,49 euro (prima 14,99 euro)
Assassin's Creed Origins - GOLD EDITION: 24,99 euro (prima 99,99 euro)
Assassin's Creed Origins - DELUXE EDITION: 15,99 euro (prima 79,99 euro)
Labyrinth Life: 22,49 euro (prima 49,99 euro)
Motorbike Racing Bundle: 19,99 euro (prima 79,99 euro)
PlayStation Store: sconti sui servizi
PlayStation Plus: abbonamento 12 mesi: 44,99 euro (-25%)
PlayStation Now: abbonamento 3 mesi: 19,99 euro (-20%)
PlayStation Now: abbonamento 12 mesi: 44,99 euro (-25%)