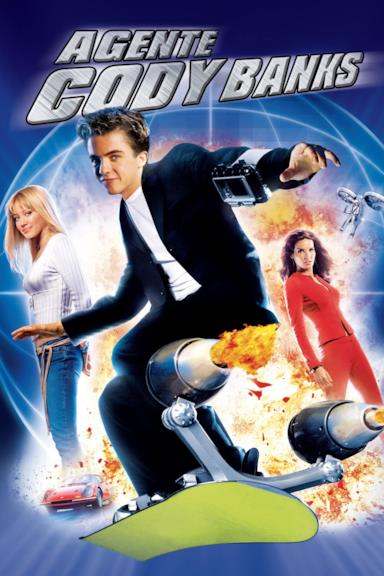 Agente Cody Banks
2003
Vota!
Genere: Azione & Avventura, Commedia, Per famiglie
Durata: 102 min
Regia: Harald Zwart
Sceneggiatura: Scott Alexander, Larry Karaszewski, Ashley Edward Miller, Zack Stentz, Jeffrey Jurgensen
Produttori esecutivi: Madonna, Jason Alexander, Bob Yari, Michael Jackman, Mark Morgan, Jennifer Birchfield-Eick, Kerry David, Danny Gold
Produttori: David Glasser, David Nicksay, Andreas Klein, Guy Oseary, Bottom of the Ninth Productions, Robert Meyer Burnett
Fotografia: Denis Crossan
Montaggio: Jim Miller
Musica: John Powell, Bunny Andrews, Julianne Jordan, Shannon Erbe
Scenografia: Rusty Smith
Costumi: Suzanne McCabe
Case di produzione: Marianne Gordon, Reese Witherspoon, Elizabeth Berridge, Dylan Sellers Productions, Metro-Goldwyn-Mayer
Sinossi
Cody Banks sembra apparentemente un ragazzo come tanti altri: ama andare sullo skateboard, divertirsi con gli amici e uscire con le ragazze. In realtà il giovane nasconde un piccolo, grande, mistero: è un agente segreto della Cia che deve svolgere un'importante e delicata missione top secret.