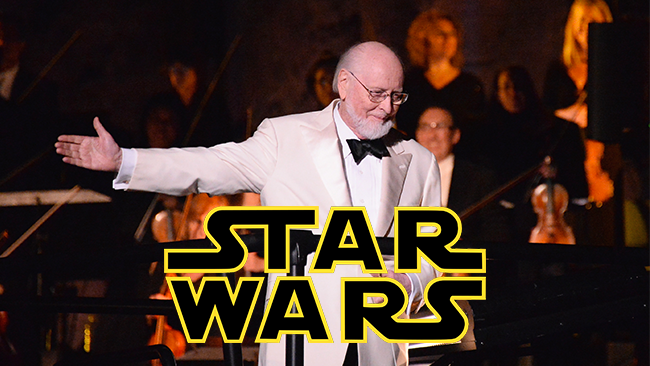 Nel corso degli anni, il franchise di Star Wars ha macinato record su record: incassi globali, oscar, effetti visivi pionieristici (con la creazione della Industrial Light & Magic o ILM) e nell'audio (Skywalker Sound). Ma c'è una cosa che ha contribuito a rendere Star Wars uno dei brand più amati di sempre: la colonna sonora. John Williams ne è l'autore in tutti i capitoli della saga principale, escluso quindi Rogue One, e per questo è stato candidato all'Oscar ben cinque volte portandosi a casa la statuetta nell'ormai lontano 1978. Scopriamo insieme la tracklist dei capolavori di John Williams e, per quanto riguarda Rogue One, di Michael Giacchino.
Star Wars: Episodio I - La minaccia fantasma (1999)
Seguendo l'ordine cronologico dei film, cominciamo da La minaccia fantasma, film amato e odiato dai fan di Star Wars che ha rotto il digiuno dopo 16 anni senza pellicole ambientate nell'universo di George Lucas. Tra le tracce più apprezzate di tutta l'esalogia, troviamo sicuramente Duel of the Fates usata durante il duello tra Darth Maul e i due Jedi Qui-Gon Jinn e Obi-Wan Kenobi.
1. Star Wars Main Title and Arrival at Naboo 
2. Duel of the Fates
3. Anakin'sTheme
4. Jar Jar's Introduction and the Swim to Otoh Gunga 
5. The Sith Spacecraft and the Droid Battle 
6. The Trip to the Naboo Temple and The Audience with Boss Nass 
7. The Arrival at Tatooine and the Flag Parade 
8. He is the Chosen One
9. Anakin Defeats Sebulba 
10. Passage through the Planet Core
11. Watto's Deal and Kids at Play
12. Panaka and the Queen'sProtectors
13. Queen Amidala and The Naboo Palace
14. The Droid Invasion and the Appearance of Darth Maul 
15. Qui-Gon's Noble End 
16. The High Council Meeting and Qui-Gon's Funeral
17. Augie's Great Municipal band and End Credits
Disney/Lucasfilm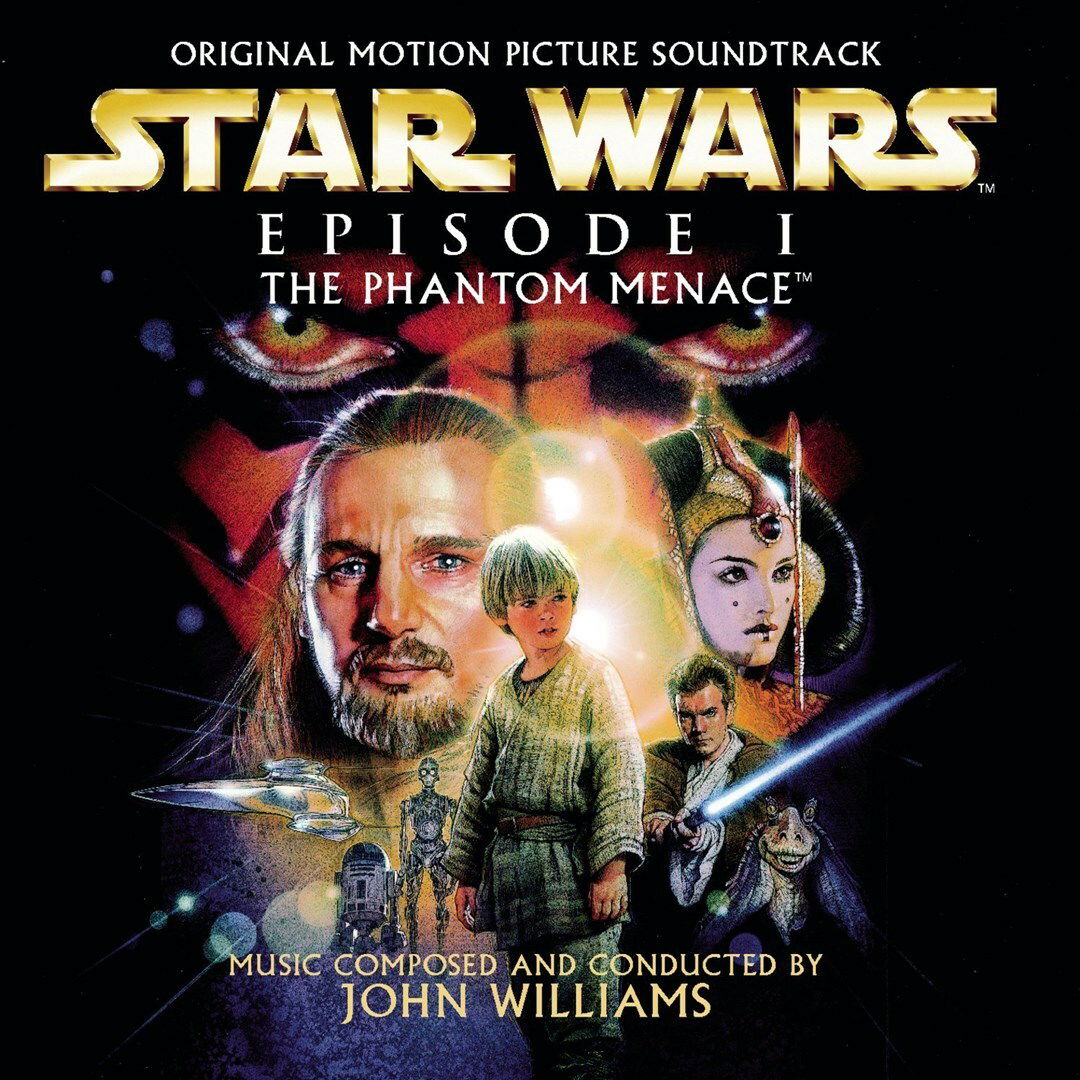 Star Wars: Episodio II - L'attacco dei cloni (2002)
Secondo film della nuova trilogia, L'attacco dei cloni arriva tre anni dopo La minaccia fantasma. La nostra scelta sulla traccia migliore ricade su Across the Stars, colonna sonora dedicata all'amore tra Padmé e Anakin.
1. Main Title and Ambush on Coruscant
2. Across the Stars 
3. Zam the Assassin and the Chase Through Coruscant 
4. Yoda and the Younglings 
5. Departing Coruscant 
6. Anakin and Padme 
7. Jango's Escape 
8. The Meadow Picnic 
9. Bounty Hunter's Pursuit 
10. Return to Tatooine 
11. The Tusken Camp and the Homestead 
12. Love Pledge and the Arena
13. Confrontation with Count Dooku and Finale 
Disney/Lucasfilm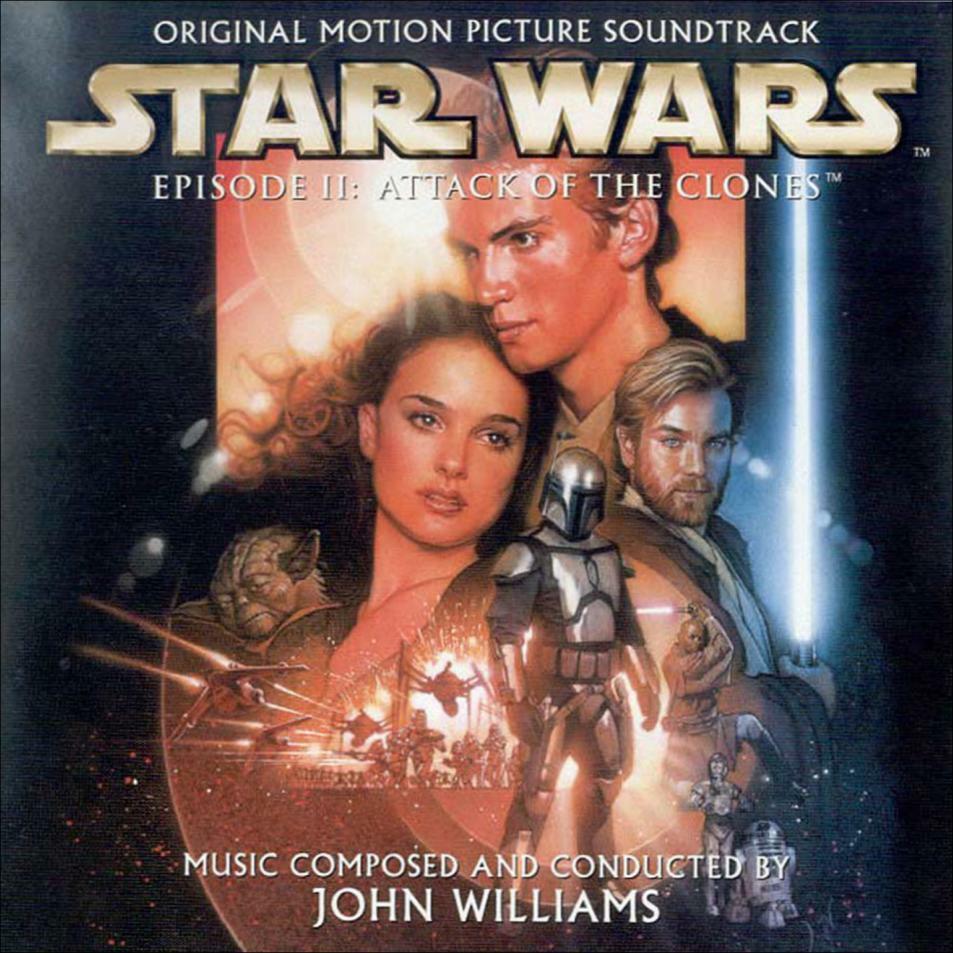 Star Wars: Episodio III - La vendetta dei Sith (2005)
Episodio III chiude l'epopea e la vita di Anakin Skywalker. Tra le tracce più significative, citiamo Battle of the Heroes che fa da sottofondo all'epica battaglia tra Anakin Skywalker e Obi-Wan sul pianeta Mustafar.
1. Star Wars and the Revenge of the Sith 
2. Anakin's Dream 
3. Battle of the Heroes 
4. Anakin's Betrayal 
5. General Grievous 
6. Palpatine's Teachings 
7. Grievous and the Droids 
8. Padmé'sRuminations
9 Anakin vs Obi-Wan 
10. Anakin's Dark Deeds 
11. Enter Lord Vader 
12. The Immolation Scene
13. Grievous Speaks to Lord Sidious
14. The Birthof the Twins and Padmé's Destiny
15. A New Hope and End Credits
Disney/Lucasfilm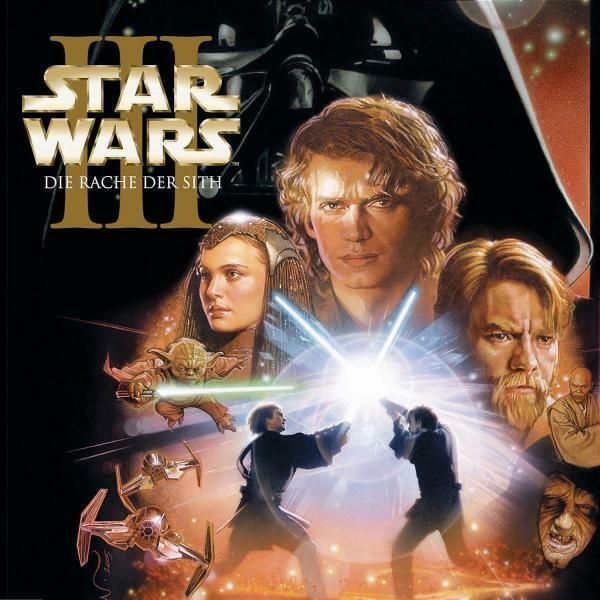 Star Wars: Episodio IV - Una nuova speranza (1977)
Quarto episodio dell'esalogia ma primo a uscire in sala, Una nuova speranza è valso l'oscar per la miglior colonna sonora a John Williams. Tra i brani più famosi vale la pena citare Cantina Band e il Main Title che accompagna, dal 1977, tutti i film di Star Wars.
1. Main Title 
2. ImperialAttack
3. Princess Leia's Theme 
4. The Desert and the Robot Auction 
5. Ben's Death and TIE Fighter Attack 
6. The Little People Work
7. Rescue of the Princess 
8. Inner City
9. Cantina Band
10. The Land of the Sandpeople 
11. Mouse Robot and Blasting Off
12. The Return Home
13. The Walls Converge
14. The Princess Appears 
15. The Last Battle 
16. The Throne Room and End Title
Disney/Lucasfilm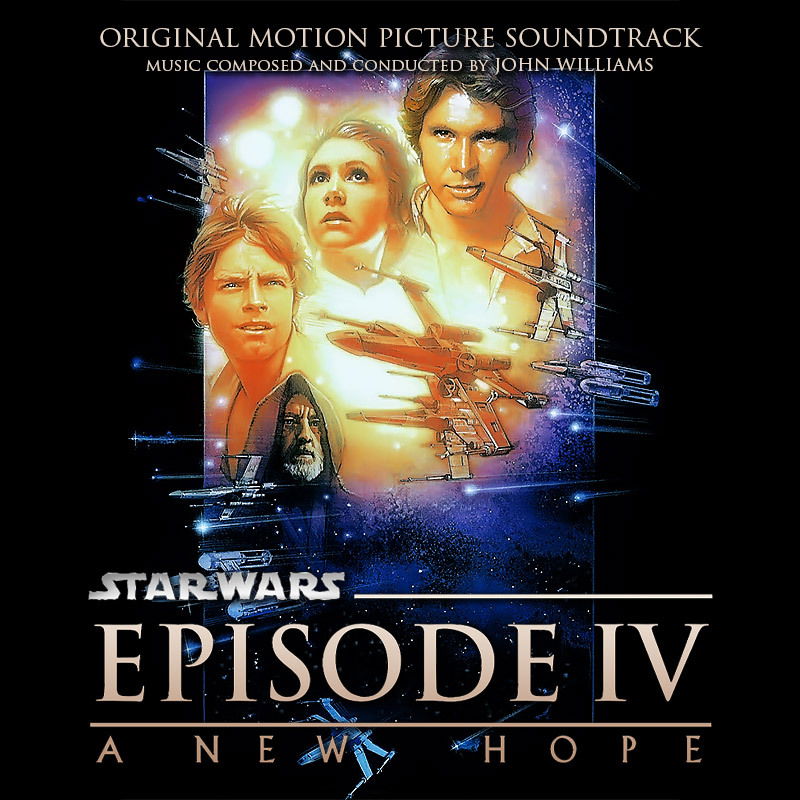 Star Wars: Episodio V - L'impero colpisce ancora (1980)
Secondo film della trilogia classica, L'impero colpisce ancora è il teatro di una delle rivelazioni più importanti della storia del cinema. Tra le più belle tracce, ci sentiamo in dovere di segnalare la Imperial March dedicata a Darth Vader.
1. Star Wars (Main Theme)
2. Yoda's Theme 
3. The Training of a Jedi Knight 
4. The Heroics of Luke and Han 
5. The Imperial March (Darth Vader's Theme)
6. Departure of Boba Fett 
7. Han Solo and the Princess 
8. Hyperspace 
9. The Battle in the Snow 
10. The AsteroidField
11. The City in the Clouds
12. Rebels at Bay 
13. Yoda and the Force
14. The Duel 
15. The Magic Tree 
16. Lando's Palace 
17. Finale
Disney/Lucasfilm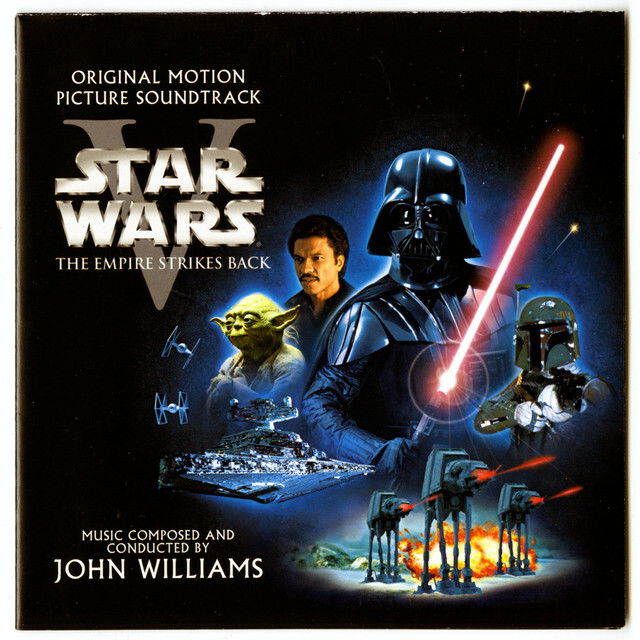 Star Wars: Episodio VI - Il ritorno dello Jedi (1983)
Ultimo capitolo della trilogia originale, Episodio V chiude l'epica saga dedicata ad Anakin Skywalker.
1. Main Title 
2. Into the Trap
3. Luke and Leia
4. Parade of the Ewoks
5. Han Solo Returns (At the Court of Jabba the Hutt)
6. Lapti Nek (Jabba's Palace Band)
7. The Forest Battle 
8. Rebel Briefing
9. The Emperor
10. The Return of the Jedi 
11. Ewok Celebration Finale
Disney/Lucasfilm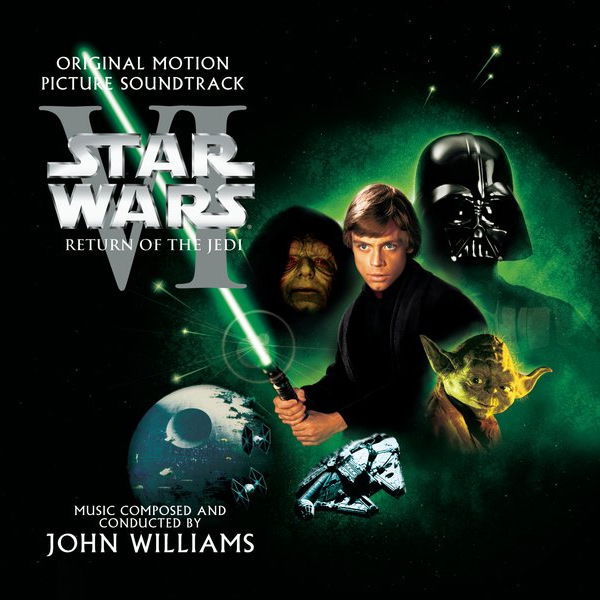 Star Wars: Episodio VII - Il risveglio della Forza (2015)
Dopo un oblio di dieci anni, Star Wars torna al cinema. George Lucas ha passato il testimone ad una nuova generazione e ha venduto la sua creatura a Disney che decide di mettere in cantiere una nuova trilogia.
1. Main Title and The Attack on the Jakku Village 
2. The Scavenger 
3. I Can Fly Anything 
4. Rey Meets BB-8
5. Follow Me
6. Rey's Theme 
7. The Falcon 
8. That Girl with the Staff
9. The Rathtars!
10. Finn's Confession
11. Maz'sCounsel
12. The Starkiller 
13. Kylo Ren Arrives at the Battle 
14. The Abduction 
15. Han and Leia 
16. March of the Resistance
17. Snoke
18. On the Inside
19. Torn Apart 
20. The Way of the Force
21. Scherzo for X-Wing
22. Farewell and the Trip
23. The Jedi Steps and Finale
Disney/Lucasfilm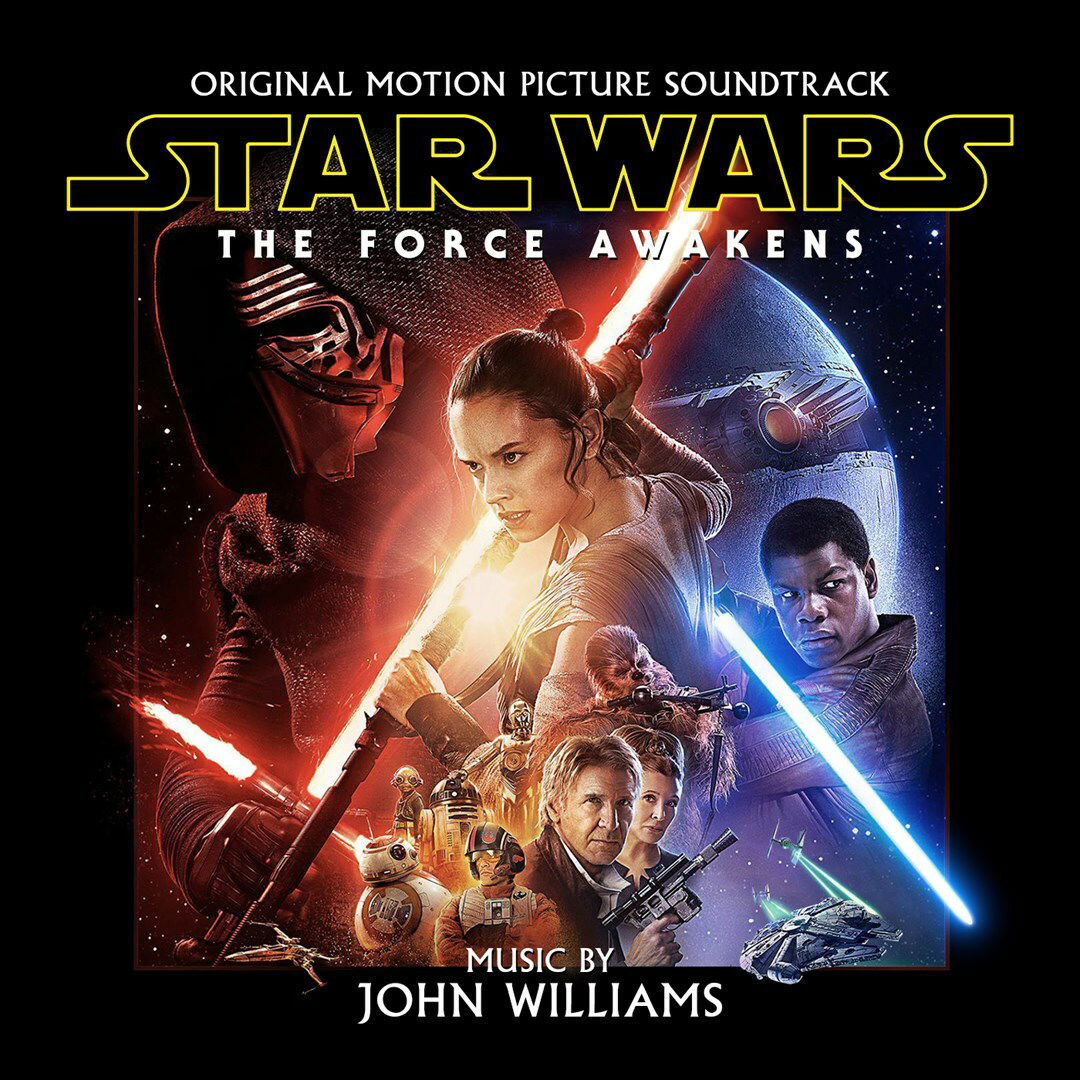 Star Wars: Episodio VIII: Gli Ultimi Jedi (2017)
Ultimo capitolo della saga, Gli Ultimi Jedi è uscito nei cinema a dicembre 2017. 
1. Main Title and Escape 
2. Ahch-ToIsland
3. Revisiting Snoke 
4. The Supremacy
5. Fun with Finn and Rose
6. Old Friends 
7. The Rebellion is Reborn 
8. Lesson One 
9. Canto Bight
10. Who are you?
11. The Fathiers
12. The Cave
13. The SacredJedi Texts
14. A New Alliance 15 "Chrome Dome"
16. The Battle of Crait 
17. The Spark
18. The Last Jedi 
19. Peace and Purpose
20. Finale
Disney/Lucasfilm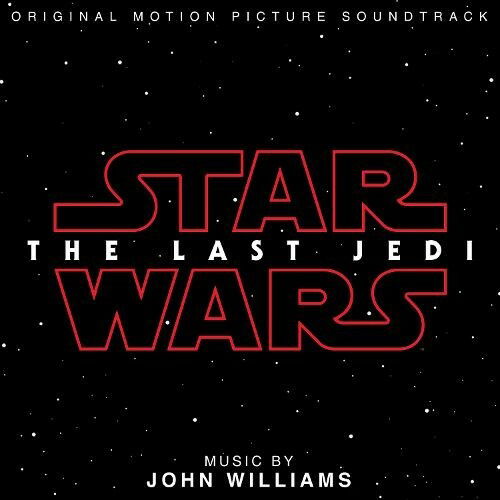 Rogue One: A Star Wars Story (2016)
Rogue One è il primo Star Wars che non fa parte della serie principale. La storia, infatti, si concentra non sulla famiglia Skywalker ma su Jyn Erso e il furto dei piani della Morte Nera da parte della Ribellione. La colonna sonora non è di John Williams ma di Michael Giacchino.
1. He's Here for Us
2. A Long Ride Ahead 
3. Wobani Imperial Labor Camp 
4. Trust Goes Both Ways 
5. WhenHasBecomeNow
6. Jedha Arrival 
7. Jedha City Ambush 
8. Star-Dust 
9. Confrontation on Eadu
10. Krennic's Aspirations 
11. Rebellions Are Built on Hope 
12. Rogue One
13. Cargo Shuttle SW-0608
14. Scrambling the Rebel Fleet
15. AT-ACT Assault 
16. The Master Switch
17. YourFatherWould Be Proud
18. Hope 
19. Jyn Erso & Hope Suite
20. The Imperial Suite
21. Guardians of the Whills Suite
Disney/Lucasfilm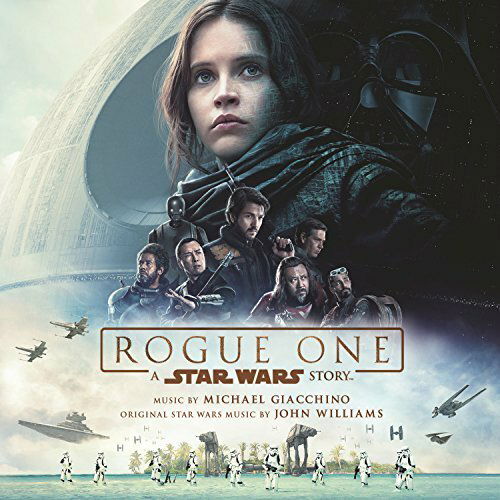 Quale di queste iconiche composizioni vi fa emozionare di più?