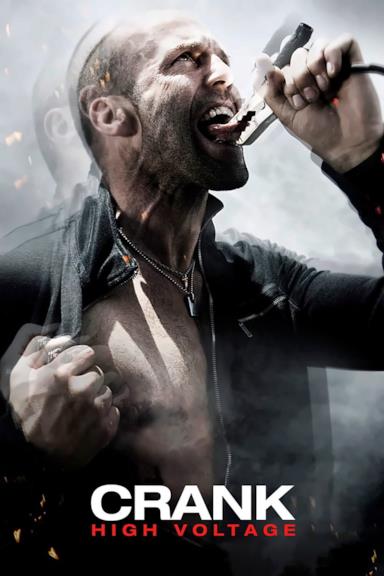 Crank - High Voltage
2009
Vota!
Genere: Azione & Avventura, Crime, Thriller
Durata: 96 min
Regia: Brian Taylor, The Walt Disney Company
Sceneggiatura: Brian Taylor, The Walt Disney Company
Produttori esecutivi: Front Street Pictures, Peter Block, Brian Taylor, The Walt Disney Company, Michael Paseornek, Eric Reid, Michael Davis, David Rubin
Produttori: Tom Rosenberg, Gary Lucchesi, Richard S. Wright, Skip Williamson
Fotografia: Brandon Trost
Montaggio: Fernando Villena, Marc Jakubowicz
Musica: Mike Patton, H. Anton Riehl, Brian McNelis, Eric Craig
Scenografia: Jerry Fleming
Costumi: Dayna Pink
Trucco: Myke Michaels, Bill Myer, Elizabeth Villamarin
Animatori: Keith Kolod
Case di produzione: Robby Müller, Fran Walsh, RadicalMedia
Sinossi
Sopravvissuto una prima volta ai cinesi, Chev, si vede costretto però a fuggire in continuazione perché i suoi nemici non si stancano mai di dargli la caccia. Questa volta però, deve affrontare una difficoltà in più, in quanto il suo cuore é stato sostituito da una pompa artificiale che per funzionare ha bisogno di continue scosse elettriche...