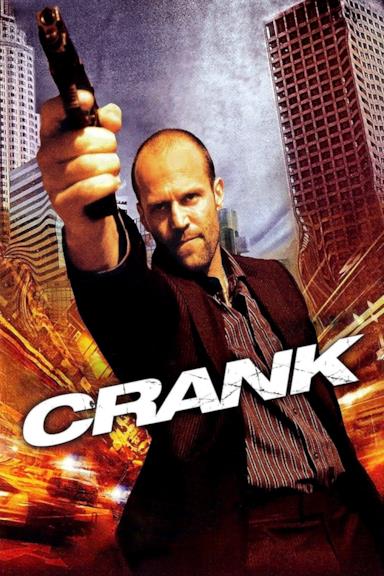 Crank
2006
Vota!
Genere: Azione & Avventura, Crime, Thriller
Durata: 88 min
Regia: Brian Taylor, The Walt Disney Company
Sceneggiatura: Brian Taylor, The Walt Disney Company
Produttori esecutivi: Peter Block, Michael Paseornek, Eric Reid, David Rubin
Produttori: Tom Rosenberg, Gary Lucchesi, Skip Williamson, Michael Davis
Fotografia: Adam Biddle
Montaggio: Brian Berdan
Musica: Paul Haslinger, Brian McNelis, Brian Richards, Thomas D. Mahoney
Scenografia: Jerry Fleming
Costumi: Christopher Lawrence
Trucco: Annette Lorant, Rosie Duprat Fort
Case di produzione: Sally Field, Fran Walsh, RadicalMedia, Kevin Greutert, Robby Müller
Sinossi
Chev Chelios è un killer che ha smesso di uccidere per amore della bella Eve. Ma il boss dei duri e cattivi malavitosi della West Coast non ci sta e lo condanna a una morte singolare. Durante il sonno, lo schizzato Ricky Verona inietta a Chev un veleno che arresta il cuore. Per sopravvivere il suo corpo dovrà costantemente rilasciare adrenalina. Far reagire il cuore, creando situazioni di stress, sarà la missione del killer pentito. Lecito e vitale qualsiasi espediente: provocare afroamericani incazzati e armati, guidare in un centro commerciale, scolare Red Bull, cavalcare una moto o possedere la compagna sui marciapiedi di Los Angeles.