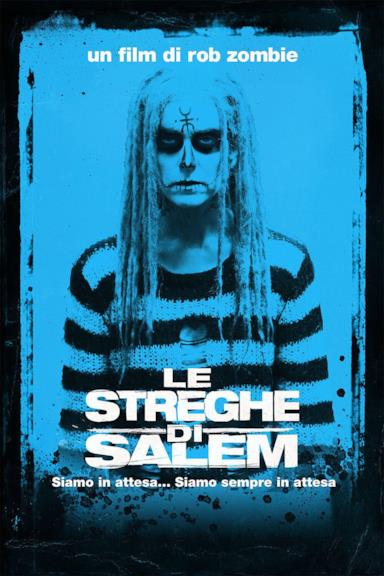 Le streghe di Salem
2012
Vota!
Durata: 101 min
Regia: Rob Zombie
Sceneggiatura: Rob Zombie
Produttori esecutivi: Steven Schneider, Brian Kavanaugh-Jones
Produttori: Rob Zombie, Andy Gould, Jason Blum, Oren Peli, Steven Schneider
Fotografia: Brandon Trost
Montaggio: Glenn Garland
Musica: John 5, Griffin Boice, Tom Rowland
Scenografia: Jennifer Spence
Costumi: Leah Butler
Case di produzione: IM Global, Michael Piller, Michael V. Gazzo, Steve Ditko, Fabian Hinrichs
Sinossi
Heidi, una bionda pollastrella rock, DJ in una stazione radio locale, assieme a Whitey e Munster Herman, forma il "Big H Radio Team". Arriva una misteriosa scatola di legno che contiene un disco in vinile, indirizzata a Heidi, con su scritto "Un regalo dei Lords". Lei pensa che si tratti di una rock band che vuole pubblicizzare la sua musica. Mentre Heidi e Whitey ascoltano il disco, questo inizia a suonare al contrario e Heidi ricorda, in flashback, un trauma passato. In seguito, Whitey suona il disco dei Lord, battezzandoli The Lords of Salem, e con sua grande sorpresa il disco suona normalmente ed ottiene un enorme successo presso gli ascoltatori. Arriva un'altra scatola di legno per i Big H da parte dei Lords, con biglietti gratis, poster e dischi, per organizzare un concerto a Salem. Ben presto Heidi e i suoi colleghi scoprono che il concerto non è lo spettacolo rock che si aspettavano: i veri Signori di Salem stanno tornando, e vogliono sangue..