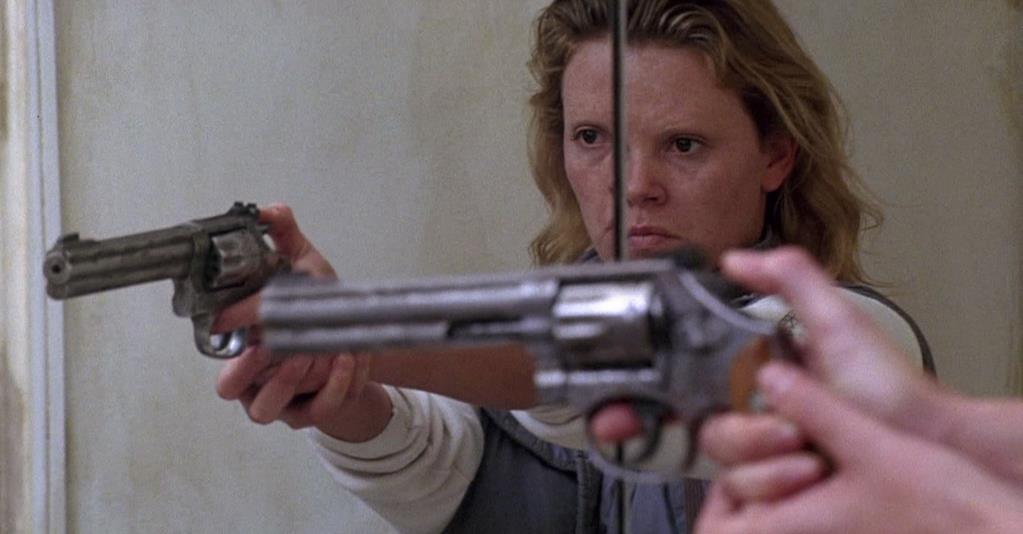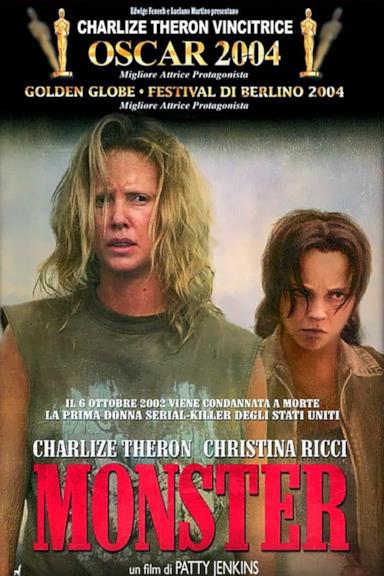 Monster
2003
Vota!
Genere: Crime, Drammatica
Durata: 110 min
Regia: Patty Jenkins
Sceneggiatura: Patty Jenkins
Produttori esecutivi: Andreas Grosch, Stewart Hall, Sammy Lee, Indigo Entertainment, Andreas Schmid
Produttori: Donald Kushner, Charlize Theron, Brad Wyman, Clark Peterson, Mark Damon, Brent Morris, David Alvarado
Fotografia: Steven Bernstein
Montaggio: Arthur Coburn, Jane Kurson
Musica: BT, Howard Paar, Brian Bulman
Scenografia: Prescience
Costumi: Rhona Meyers
Case di produzione: Wendy Finerman, Sydney Pollack, DEJ Productions, K/W Productions, Denver and Delilah Productions, Tracey Walter, Guillermo del Toro
Sinossi
La storia vera di Aileen Wuornos, una prostituta condannata a morte per sei omicidi e giustiziata in Florida nel 2002. La donna, si dichiarò colpevole, appellandosi però alla legittima difesa. I media americani la definirono "il primo serial killer donna" e la etichettarono come "mostro". Premessa: Charlize Theron merita, a meno di soprese clamorose, il premio quale migliore attrice della Berlinale. Perchè la sua è senz'altro una performance fisica che le deve essere costata non poco anche sul piano psicologico ma è soprattutto un esercizio acrobatico senza rete. Perché sarebbe bastato un nulla a lei, alla regista esordiente Patty Jenkins e alla co-star Christina Ricci per trasformare le vicende reali di questa coppia lesbica parzialmente on the road nelle gesta di due novelle Thelma e Louise del crimine.