Autore:
Silvio Mazzitelli
,
Nella notte tra il 10 e l'11 dicembre si è tenuta l'edizione annuale dei The Game Awards, una sorta di oscar dei videogiochi che vanno a premiare i migliori titoli dell'anno. Il 2020 è stato un anno duro anche per il mondo videoludico, che a causa della pandemia ha visto rallentare di molto i lavori su tanti titoli attesi che hanno subito diversi rinvii.
A fare incetta di premi quest'anno è stato The Last of Us: Parte 2, l'esclusiva di Sony creata dai Naughty Dog, che si è aggiudicato sette premi tra cui anche il titolo di Game of the Year. Tra gli appassionati c'erano pochi dubbi data l'elevata qualità del titolo, infatti il secondo capitolo della saga creata da Naughty Dog è stato osannato dalla critica per i suoi temi maturi e coraggiosi e anche per un gameplay eccellente. Anche il pubblico ha amato molto la storia di Ellie e Abby, nonostante il titolo sia stato colpito da diverse critiche per le scelte fatte nella trama.
The Game Awards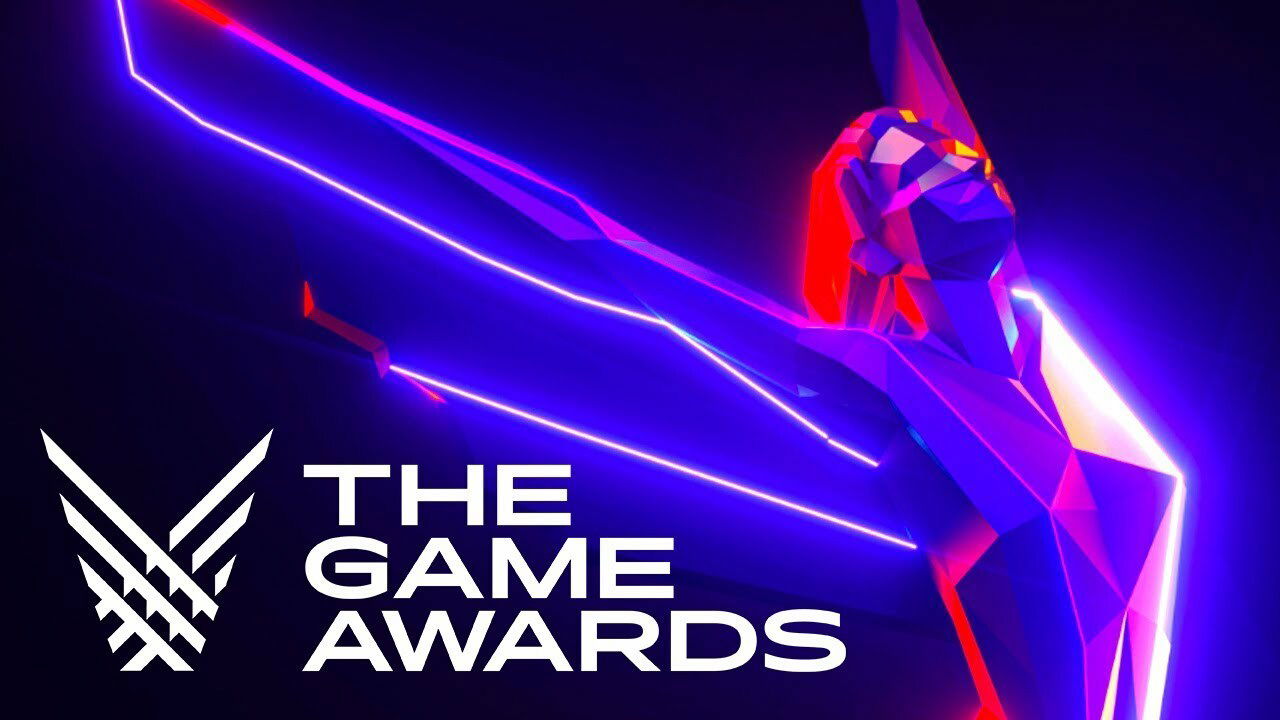 Non sono mancate le sorprese, come ad esempio il debutto dell'ottimo titolo indie Hades, un action con meccaniche Roguelike, dove ad ogni sconfitta si ricomincia da capo mantenendo solo parte dei progressi fatti, che ha vinto due premi: Best Indie e Best Action, soffiando il titolo a Doom Eternal. Anche Among Us, gioco indie per mobile e PC rivelazione dell'anno, si è aggiudicato due premi come Best Mobile Game e Best Multiplayer. Il titolo degli sviluppatori indipendenti InnerSloth era in realtà uscito già nel 2018, ma solo quest'anno ha avuto un enorme successo grazie agli streamer che lo hanno portato sui loro canali Twitch facendolo conoscere. In Among Us diversi giocatori umani interpretano i membri dell'equipaggio di una nave spaziale, tra di loro c'è un infiltrato che tenterà di ucciderli tutti. Lo scopo è dunque quello di scoprire l'infiltrato prima che questo riesca a eliminare tutti gli altri membri della ciurma spaziale.
Advertisement
Infine anche il ritorno del capolavoro di Square Enix, Final Fantasy VII Remake, si è aggiudicato due statuette, ossia Best Score and Music e Best Role Playing. Il ritorno di Cloud, Tifa, Aerith e tutti gli altri personaggi storici ha lasciato il segno, grazie all'elevata qualità del nuovo titolo che fa da apripista al ritorno di uno dei videogiochi più amati di tutti i tempi, in attesa che arrivi il secondo capitolo, attualmente senza ancora una data d'uscita.
Per chi se li fosse persi, ecco tutti i vincitori dei The Game Awards 2020.
Game of the Year
Animal Crossing: New Horizons (Nintendo)
Doom Eternal (id Software/Bethesda)
Final Fantasy VII Remake (Square Enix)
Ghost of Tsushima (Sucker Punch/SIE)
Hades (Supergiant Games)
The Last of Us Part II (Naughty Dog/SIE)
Best Game Direction
Final Fantasy VII Remake (Square Enix)
Ghost of Tsushima (Sucker Punch/SIE)
Hades (Supergiant Games)
Half-Life: Alyx (Valve)
The Last of Us Part II (Naughty Dog/SIE)
Best Narrative
13 Sentinels: Aegis Rim (George Kamitani)
Final Fantasy VII Remake (Kazushige Nojima, Motomu Toriyama, Hiroki Iwaki, Sachie Hirano)
Ghost of Tsushima (Ian Ryan, Liz Albl, Patrick Downs, Jordan Lemos)
Hades (Greg Kasavin)
The Last of Us Part II (Neil Druckmann, Halley Gross)
Best Art Direction
Final Fantasy VII Remake (Square Enix)
Ghost of Tsushima (Sucker Punch/SIE)
Hades (Supergiant Games)
Ori and the Will of the Wisps (Moon Studios/Xbox Game Studios)
The Last of Us Part II (Naughty Dog/SIE)
Best Score and Music
Doom Eternal (Mick Gordon)
Final Fantasy VII Remake (Nobuo Uematsu, Masahi Hamauzu, Mitsuto Suzuki)
Hades (Darren Korb)
Ori and the Will of the Wisps (Gareth Coker)
The Last of Us Part II (Gustavo Santaolala, Mac Quale)
Best Audio Design
Doom Eternal (id Software/Bethesda)
Half-Life: Alyx (Valve)
Ghost of Tsushima (Sucker Punch/SIE)
Resident Evil 3 (Capcom)
The Last of Us Part 2 (Naughty Dog/SIE)
Best Performance
Ashley Johnson as Ellie, The Last of Us Part II
Laura Bailey as Abby, The Last of Us Part II
Daisuke Tsuji as Jin Sakai, Ghost of Tsushima
Logan Cunningham as Hades, Hades
Nadji Jeter as Miles Morales, Marvel's Spider-Man: Miles Morales
Games for Impact
If Found… (DREAMFELL/Annapurna)
Kentucky Route Zero: TV Edition (Cardboad Computer/Annapurna)
Spiritfarer (Thunder Lotus Games)
Tel Me Why (Dontnod Entertainment/Xbox Game Studios)
Through the Darkest of Times (Paintbucket Games)
Best Ongoing
Apex Legends (Respawn/EA)
Destiny 2 (Bungie)
Call of Duty Warzone (Infinity Ward/Activision)
Fortnite (Epic Games)
No Man's Sky (Hello Games)
Best Indie
Carrion (Phobia Game Studio)
Fall Guys: Ultimate Knockout (Mediatonic/Devolver)
Hades (Supergiant Games)
Spelunky 2 (Mossmouth)
Spiritfarer (Thunder Lotus Games)
Best Mobile Game
Among Us (InnerSloth)
Call of Duty Mobile (TiMi Studios/Activision)
Genshin Impact (miHoYo)
Legends of Runeterra (Riot Games)
Pokémon Café Mix (Genius Sonority)
Best Community Support
Apex Legends (Respawn/EA)
Destiny 2 (Bungie)
Fall Guys (Mediatonic/Devolver)
Fortnite (Epic Games)
No Man's Sky (Hello Games)
Valorant (Riot Games)
Innovation in Accessibility
Assassin's Creed Valhalla (Ubisoft Montreal/Ubisoft)
Grounded (Obsidian/Xbox Game Studios)
HyperDot (Tribe Games)
The Last of Us Part II (Naughty Dog/SIE)
Watch Dogs Legion (Ubisoft Toronto/Ubisoft)
Best VR/AR
Dreams (Media Molecule/SIE)
Half-Life: Alyx (Valve)
Marvel's Iron Man VR (Camoflaj/SIE)
Star Wars: Squadrons (Motive Studios/EA)
The Walking Dead: Saints & Sinners (Skydance Interactive)
Best Action Game
Doom Eternal (id Software/Bethesda)
Hades (Supergiant Games)
Half-Life: Alyx (Valve)
Nioh 2 (Team Ninja)
Streets of Rage 4 (DotEmu)
Best Action/Adventure Game
Assassin's Creed Valhalla (Ubisoft Montreal/Ubisoft)
Ghost of Tsushima (Sucker Punch/SIE)
MARVEL's Spider-Man: Miles Morales (Insomniac Games/SIE)
Ori and the Will of the Wisps (Moon Studios/Xbox Game Studios)
Star Wars Jedi: Fallen Order (Respawn/EA)
The Last of Us Part II (Naughty Dog/SIE)
Best Role Playing Game
Final Fantasy VII Remake (Square Enix)
Genshin Impact (miHoYo)
Persona 5 Royal (Atlus, P Studios)
Wasteland 3 (inXile Entertainment/Koch)
Yakuza: Like a Dragon (Ryu Ga Gotoku Studio/Sega)
Best Fighting Game
Granblue Fantasy: Versus (Arc System Works/Cygames)
Mortal Kombat 11/Ultimate (NetherRealm Studios/WB Games)
Street Fighter V: Champion Edition (Dimps/Capcom)
One Punch Man: A Hero Nobody Knows (Spike Chunsoft/Bandai-Namco)
UNDER NIGHT IN-BIRTH Exe: Late[cl-r] (French Bread/Arc System Works)
Best Family Game
Animal Crossing: New Horizons (Nintendo)
Crash Bandicoot 4: It's About Time (Toys for Bob/Activision)
Fall Guys: Ultimate Knockout (Mediatonic/Devolver)
Mario Kart Live: Home Circuit (Velan Studios/Nintendo)
Minecraft Dungeons (Mojang/Double Eleven/Xbox Game Studios)
Paper Mario: The Origami King (Intelligent Systems/Nintendo)
Best Sim/Strategy Game
Crusader Kings III (Paradox Development Studio/Paradox)
Desperados III (Mimimi Games/THQN)
Gears Tactics (Splash Damage/The Coalition/Xbox Game Studios)
Microsoft Flight Simulator (Asobo/Xbox Game Studios)
XCOM: Chimera Squad (Firaxis/2K)
Best Sports/Racing Game
Dirt 5 (Codemasters Cheshire/Codemasters)
F1 2020 (Codemasters Birmingham /Codemasters)
FIFA 21 (EA Vancouver/EA Sports)
NBA 2K21 (Visual Concepts/2K)
Tony Hawk's Pro Skater 1+2 (Vicarious Visions/Activision)
Best Multiplayer
Animal Crossing: New Horizons (Nintendo)
Among Us (InnerSloth)
Call of Duty: Warzone (Infinity Ward/Raven/Activision)
Fall Guys: Ultimate Knockout (Mediatonic/Devolver)
Valorant (Riot Games)
Best Debut Game
Carrion (Phobia Game Studio/Devolver)
Mortal Shell (Cold Symmetry/Playstack)
Raji: An Ancient Epic (Nodding Heads Games)
Röki (Polygon Treehouse/CI Games)
Phasmophobia (Kinetic Games)
Content Creator of the Year
Alanah Pearce
NickMercs
TimtheTatman
Jay Ann Lopez
Valkyrae
Best Esports Game
Call of Duty: Modern Warfare (Infinity Ward/Raven/Activision)
Counter-Strike: Global Offensive (Valve)
Fortnite (Epic Games)
League of Legends (Riot Games)
Valorant (Riot Games)
Best Esports Athlete
Ian "Crimsix" Porter / Call of Duty
Heo "Showmaker" Su / League of Legends
Kim "Canyon" Geon-bu / League of Legends
Anthony "Shotzzy" Cuevas-Castro / Call of Duty
Matthieu "ZywOo" Herbaut / CS:GO
Best Esports Team
DAMWON Gaming / League of Legends
Dallas Empire / Call of Duty
San Francisco Shock / Overwatch League
G2 Esports / League of Legends
Team Secret / DOTA2
Best Esports Event
BLAST Premier: Spring E2020 European Finals (CS:GO)
Call of Duty League Championship 2020
IEM Katowice 2020 (CS:GO)
League of Legends World Championship 2020
Overwatch League Grand Finals 2020
Best Esports Host
Eefje "Sjokz" Depoortere
Alex "Machine" Richardson
Alex "Goldenboy" Mendez
James "Dash" Patterson
Jorien "Sheever" van der Heijden
Advertisement
Advertisement
Advertisement
Advertisement