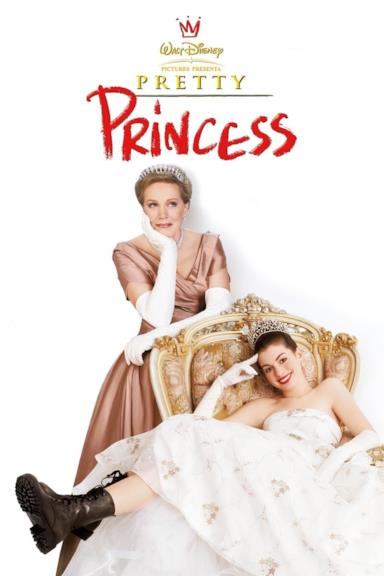 Pretty Princess
2001
Vota!
Genere: Commedia, Per famiglie, Sentimentale
Durata: 115 min
Regia: Garry Marshall
Sceneggiatura: Meg Cabot, Gina Wendkos
Produttori: Whitney Houston, Mario Iscovich, Debra Martin Chase
Fotografia: Karl Walter Lindenlaub
Montaggio: Bruce Green
Musica: John Debney, Dawn Soler
Scenografia: Mayne Berke
Costumi: Gary Jones
Trucco: Hallie D'Amore
Case di produzione: Bottom of the Ninth Productions, Mark Hamill, Will Danin
Sinossi
La vita dell'adolescente e timida Mia Thermopolis di San Francisco cambia di colpo quando scopre di essere una vera e propria principessa, erede del piccolo principato europeo di Genovia. Mia inizia così un lungo viaggio verso il suo trono con accanto la severa nonna, la regina Clarisse, che le da 'lezioni di regalità'. Fra le due donne non tardano a venire a galla i contrasti. La regina vorrebbe infatti che Mia abbandonasse la vita vissuta fino a quel momento per concentrarsi sul gravoso compito che l'attende. La giovane, dal canto suo, non vorrebbe abbandonare la sua migliore amica Lilly e, soprattutto, Michael, di cui poco a poco si sta innamorando. La riluttante principessa è costretta a compiere una scelta molto difficile.