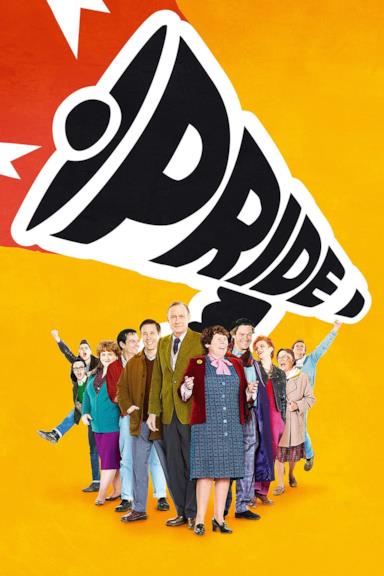 Pride
2014
Vota!
Genere: Commedia, Drammatica
Durata: 120 min
Regia: Matthew Warchus
Sceneggiatura: Stephen Beresford
Produttori: David Livingstone
Fotografia: Tat Radcliffe
Montaggio: Melanie Oliver
Musica: Mike Thorne
Scenografia: Simon Bowles
Costumi: Charlotte Walter
Case di produzione: Calamity Films, BFI Film Fund, Jon Seda, Robert Anderson, Christopher Plummer
Sinossi
Londra, 1984. Joe partecipa tra mille timidezze e ritrosie al Gay Pride e si unisce alla frangia più politicizzata del corteo, già proiettata sulla successiva battaglia in difesa dei minatori in sciopero contro i tagli della Thatcher. Guidati dal giovane Mark, i LGSM (Lesbians and Gays Support The Miners) cominciano il loro difficile percorso di protesta, che li conduce in Galles, nella remota comunità di Dulais. Superata l'iniziale ritrosia, tra attivisti gay e minatori nascerà una sincera amicizia e un'incrollabile solidarietà umana.