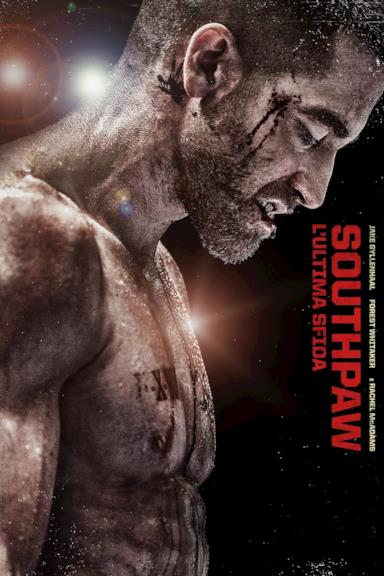 Southpaw - L'ultima sfida
2015
Vota!
Genere: Azione & Avventura, Drammatica
Durata: 124 min
Regia: Antoine Fuqua
Sceneggiatura: Kurt Sutter
Produttori esecutivi: Bob Weinstein, Harvey Weinstein, Ezra Swerdlow, Stuart Parr, Paul Rosenberg, Bottom of the Ninth Productions, David Ranes, Kurt Sutter, David Bloomfield, Gary Cheng, Jonathan Garrison, David L. Schiff, Fang Zhao
Produttori: Steve Tisch, Antoine Fuqua, Alan Riche, Todd Black, Jason Blumenthal, Peter Riche
Fotografia: Mauro Fiore
Montaggio: John Refoua
Musica: James Horner, John Houlihan
Scenografia: Derek R. Hill
Costumi: David C. Robinson
Trucco: Louie Zakarian
Case di produzione: Fuqua Films, Escape Artists, Riche-Ludwig Productions, Wanda Pictures
Sinossi
Billy Hope è il campione imbattuto dei pesi massimi. Ha una moglie bellissima, Maureen, conosciuta all'orfanotrofio dove entrambi sono cresciuti, una figlia e una villa faraonica. Maureen prova a convincerlo che tutto questo non è fatto per durare e che deve abbandonare la boxe, ma prima che Billy possa mettere in atto la sua promessa, un alterco con il rivale Miguel Escobar degenera e un proiettile vagante colpisce Maureen, uccidendola. Billy perderà ogni cosa e dovrà ripartire da zero, con l'obiettivo di tornare sul ring e sfidare Escobar.