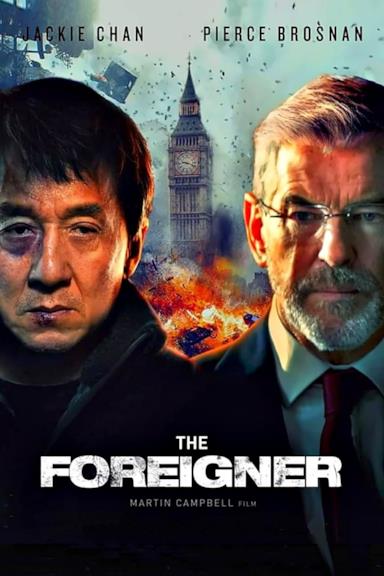 The Foreigner
2017
Vota!
Genere: Azione & Avventura, Thriller
Durata: 114 min
Regia: Martin Campbell
Sceneggiatura: David Marconi, Stephen Leather
Produttori esecutivi: David Marconi, Oren Aviv, Robert Simonds, Wang Zhonglei, Zhongjun Wang, Cary Cheng, Heman Peng, Adam Fogelson, Donald Tang, Joe Tam, Penny Jiang, Philip Button, Fenglei Chen, Defu Jiang, Zhao Lei, Dave Li, Karl Li, Xinxuan Liu, Sunny Sun, April Ye
Produttori: Cathy Schulman, Jackie Chan, Arthur M. Sarkissian, D. Scott Lumpkin, Jamie Marshall, Wayne Marc Godfrey, Jianhong Qi, Claire Kupchak, John Zeng
Fotografia: David Tattersall
Montaggio: Angela M. Catanzaro
Musica: Cliff Martinez
Scenografia: Alex Cameron
Costumi: Alex Bovaird
Art director: Nick Dent
Case di produzione: Sparkle Roll Media, Thelma Barlow, The Fyzz, Gary Sinise, Arthur Sarkissian Productions, The Entertainer Production Company, Robert Simonds Productions, Orange Corp, Samantha Womack, David Newman
Sinossi
Il proprietario di un ristorante cinese di Londra è devastato da un attacco orchestrato dai terroristi irlandesi dell'IRA. Senza poter contare sull'aiuto delle autorità, decide di rintracciare da solo i colpevoli della morte della figlia facendo leva sul suo letale passato mai dimenticato.