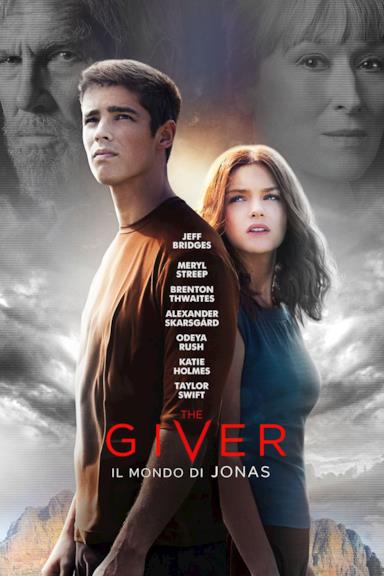 The Giver - Il mondo di Jonas
2014
Vota!
Genere: Drammatica, Sci-Fi & Fantasy
Durata: 97 min
Regia: Phillip Noyce
Sceneggiatura: Robert B. Weide, Michael Mitnick, Lois Lowry
Produttori esecutivi: Bob Weinstein, Harvey Weinstein, Ralph Winter, Alison Owen, Bottom of the Ninth Productions, Scooter Braun
Produttori: Jeff Bridges, Neil Koenigsberg, Nikki Silver
Fotografia: Ross Emery
Montaggio: Barry Alexander Brown
Musica: Marco Beltrami
Scenografia: Ed Verreaux
Case di produzione: The Weinstein Company, Bruno Zanin, Tonik Productions, Walden Media, Yucaipa Films
Sinossi
In una società futuristica in cui l'umanità ha scelto di annullare tutte le differenze tra le persone al fine di evitare conflitti dilanianti, la vita scorre tranquilla e asettica. L'ordine regna sovrano e l'unico legame con un passato "contaminato" dalle passioni è la "Cerimonia dei 12″, durante la quale un individuo viene scelto come Custode delle Memorie dell'Umanità. Quando il compito toccherà all'adolescente Jonas, la conoscenza di ciò che è stato lo porterà a voler scardinare per sempre l'ordine precostituito.