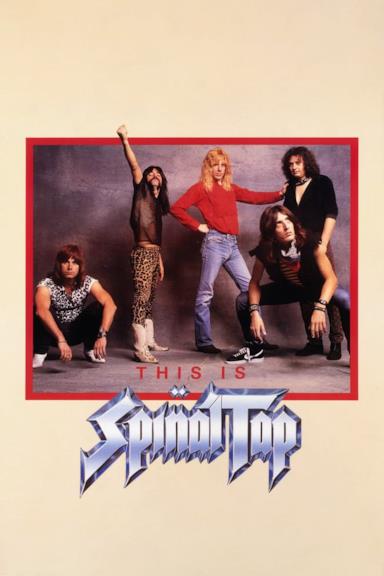 This Is Spinal Tap
1984
Durata: 82 min
Regia: Rob Reiner
Sceneggiatura: Harry Shearer, Rob Reiner, Christopher Guest, Michael McKean
Produttori: Karen Murphy
Fotografia: Peter Smokler
Montaggio: Kent Beyda, Kim Secrist
Musica: Harry Shearer, Rob Reiner, Christopher Guest, Michael McKean, Kenneth Karman
Scenografia: Bryan Jones
Case di produzione: Spinal Tap Prod.
Sinossi
This is Spinal Tap è un falso documentario del 1984 diretto da Rob Reiner e avente protagonista la semi-fittizia band heavy metal Spinal Tap (con l'umlaut dell'heavy metal sulla lettera "N"). Si tratta di una parodia della scena heavy metal dell'epoca e degli stereotipi della vita delle rock star. Abbondanti le citazioni: Scorpions, Led Zeppelin, AC/DC, The Rolling Stones, The Who, Queen, Aerosmith, KISS, Black Sabbath, Judas Priest, Motörhead, Sweet e The Beatles, insieme a molti altri. I tre membri degli Spinal Tap, David St. Hubbins, Nigel Tufnel, e Derek Smalls sono interpretati da, rispettivamente Michael McKean, Christopher Guest e Harry Shearer, che nel film suonano davvero i loro strumenti. Questo film risulta alla posizione 64 nella classifica stilata dal canale televisivo Bravo; "100 Funniest Movies". Nel 2002 è stato scelto per la conservazione nel National Film Registry della Biblioteca del Congresso degli Stati Uniti.
Cast