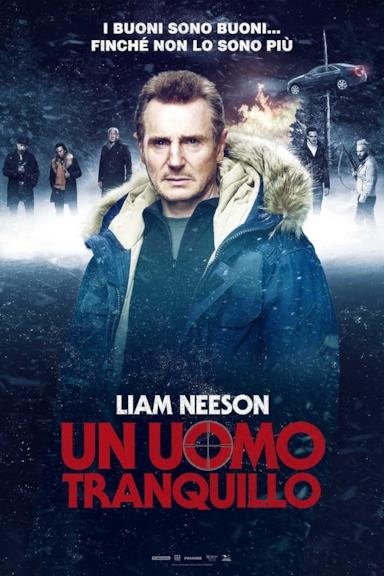 Un uomo tranquillo
2019
Vota!
Genere: Azione & Avventura, Crime, Thriller
Durata: 119 min
Regia: Hans Petter Moland
Sceneggiatura: Kim Fupz Aakeson, Frank Baldwin
Produttori esecutivi: Michael Dreyer, Ron Halpern, Shana Eddy-Grouf, Paul Schwartzman
Produttori: Finn Gjerdrum, Michael Shamberg, Stein B. Kvae, Ameet Shukla
Fotografia: Philip Øgaard
Montaggio: Nicolaj Monberg
Musica: George Fenton, Ian Neil, Graham Sutton
Scenografia: Jørgen Stangebye Larsen
Costumi: Anne Pedersen, Jojo MacDowall
Art director: Kendelle Elliott
Case di produzione: Philip Stone, Paradox Produksjon, Mas Films, John Williams, Bona Film Group, Canadian Film or Video Production Tax Credit Fund (CPTC), Province of British Columbia Production Services Tax Credit, Government of Alberta, Canal+, Barbara Bates
Sinossi
Nels Coxman (Liam Neeson) è un uomo semplice, fiero di essere un diligente cittadino della sua città nel Colorado, dove ha vinto il premio dell'anno per l'impegno nel suo lavoro di spazzaneve. Improvvisamente, la sua vita viene sconvolta quando il figlio viene ucciso da un potente boss della droga locale soprannominato il Vichingo. Alimentato dal bisogno di vendetta e armato di artiglieria pesante, questo improbabile eroe si propone di smantellare il cartello con estrema precisione, nel tentativo di arrivare al vertice della catena che ha ucciso suo figlio.