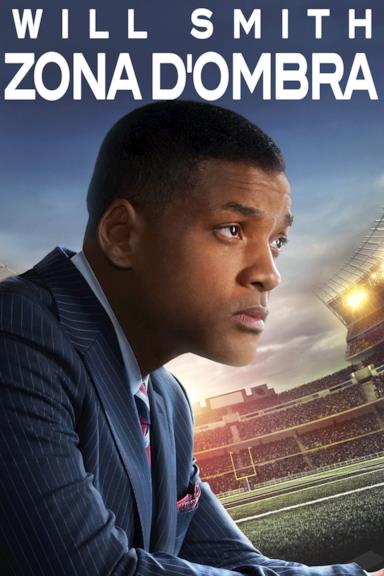 Zona d'ombra - Una scomoda verità
2015
Vota!
Genere: Drammatica, Storia
Durata: 123 min
Regia: Peter Landesman
Sceneggiatura: Peter Landesman, Jeanne Marie Laskas
Produttori esecutivi: Bruce Berman, Ben Waisbren, David Crockett, Michael Schaefer, Greg Basser
Produttori: Ridley Scott, Elizabeth Cantillon, Larry Shuman, Giannina Facio-Scott, David Wolthoff
Fotografia: Salvatore Totino
Montaggio: William Goldenberg
Musica: James Newton Howard
Scenografia: David Crank
Costumi: Dayna Pink, Stacy Caballero
Trucco: Judy Murdock, Marianne Skiba
Case di produzione: Village Roadshow Pictures, Peter Cushing, The Cantillon Company, LStar Capital, Sandra Voe, The Shuman Company, Mykelti Williamson
Sinossi
Will Smith nei panni del medico che con la sua scoperta fece tremare una delle organizzazioni più potenti del mondo. Un battaglia indimenticabile tratta da una storia vera. Il film racconta la storia di Bennet Omalu, il neuropatologo che cercò in ogni modo di portare all'attenzione pubblica una sua importante scoperta: una malattia degenerativa del cervello che colpiva i giocatori di football vittime di ripetuti colpi subiti alla testa. Durante la sua ostinata ricerca, il medico tentò di smantellare lo status quo dell'ambiente sportivo che, per interessi politici ed economici, metteva consapevolmente a repentaglio la salute degli atleti.